*****To return to the Wasatch School District home page click here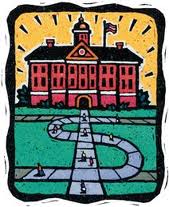 We GRAMA request full budgets every year for you, which is not required for some reason by The State of Utah. Please get a look at the largest budget in our county, and where your money is going.    June 15th, 6:30 pm at the Wasatch Education Center (101 E. 200 N., Heber) is the public hearing for the 2018 school district budget. 
WSD-2018-5-year-AFR Comparison
WSD-2018-fiscal-year-2018        2018-5-year-AFR
________________________________
June 2016- Total revenue for WSD has increased by just over $16 million in 4 years. With a total enrollment reported in 2015 of 5953, that is almost $12,000 a student.
years:  2013                         2014                          2015                             2016                         2017
| | | | | |
| --- | --- | --- | --- | --- |
|  54,361,271 | 57,674,357 | 62,140,20 | 64,776,374 | 70,391,230 |
Wasatch School Board of Education Budget Hearing & Board Meeting will be at the Wasatch Education Center, 101 East 200 North, Heber on Tuesday, June 14, 2016, at 6:30 pm. SEE THE FULL BUDGET BELOW!
May 27-2016-  We GRAMA requested a full, unabridged budget from WSD for you to review.  Crunch the numbers yourself, PLEASE!  (Save to your computer first, then open- Excel spreadsheets)                      WSD Budget-fy17    WSD – fy17 5 year afr comp   WSD- fy17 accounting codes
**** Wasatch 2016 employee salaries and benefits in excel spreadsheet- WSD-2016-employee-salaries-tranparent-gov (you may have to download onto your computer first, then open file)
**** 2015 EMPLOYEE salaries and benefits  WSD 2015 employee compensation transparent.gov    WSD employee BENEFITS 2015- transparent.gov   (you may have to download to your computer first to read
***Wasatch School 2015 Bond Project Update  Click that link to see where the Wasatch School District "saved" $7 million on the 2 school construction projects (Although we stated the summer of 2015, before the bond election, that the costs quoted by WSD BOND were way over budget to the other elementary and middle schools built in UTAH in the last 2 years) CLICK HERE for our comments prior to the election.  Our research on school construction last year has now been shown to be accurate.  The pool, however is now 30% over budget from $10 mil to $13 mil. 
________________________________________
2015
Are you aware that the Wasatch School District's expenditures have increased almost $14 MILLION in just 5 years? From $50,346,317 in 2011 to $64,274,984 in 2015?
On Tuesday, June 16, 2015 6:30 PM in the Wasatch County School District Office located at 101 E 200 N, Heber City, Utah there will be a PUBLIC HEARING on the Wasatch School District 2015 budget.            See agenda here                                                                                                                                                                     –We GRAMA requested a full, unabridged budget from WSD for you to review                                       (download to your computer first) WSD- budget fy16 5 year afr comp     WSD FY16 budget                       Here's what the district releases to the public: WSD's  published 2016 Proposed Budget .                           -In this document they discuss digital conversion, but we GRAMA requested how much we have/will spend on this: (download to your computer first) digital conversion expenses 6-2015 // this is $5,734,335 or $1,004/student.   The red highlighted items are increases over the current budget, green highlights items that have decreased. It appears there may be some accounting and/or organizational restructuring in many areas. Another column shows the year end increase for this year. 
Note that the 2016 is % change from the Original budget, NOT the amended, because these figures will be increased again at the end of the year as has been done routinely in recent years.
Note also there appears to be no further expenditures on computers or digital equipment, upon which the District spent over $5 MILLION in the last few years.
Note that Proposed Expenditure EXCEED the proposed Revenues by OVER $3 MILLION (aka DEFICIT BUDGET or transferring from other funds)
Note $2 Million for the new Bus Garage and another million for other capital projects.

Local Other in Revenues MAY be for Old WHS property??
***GRAMA Request (8-28-15) denied for digital device purchase contracts. The school district says they "do not exist" in this email dialogue: 
"3.  All digital device and software curriculum contracts with all suppliers – the contract with the digital curriculum supplier is attached.  There are no contracts for the purchase of the devices, and the cost of the devices was supplied to you in the response to a previous GRAMA request. — Keith Johansen, Business Administrator"
________________
 Article about the concerns of children's excessive computer screen activity.              "While Internet addiction is not yet considered a clinical diagnosis here, there's no question that American youths are plugged in and tuned out of "live" action for many more hours of the day than experts consider healthy for normal development. And it starts early, often with preverbal toddlers handed their parents' cellphones and tablets to entertain themselves when they should be observing the world around them and interacting with their caregivers."                                          ***9-21-14 Wall Street Journal reports on taxpayer's perceptions of local school district spending vs. reality. Encourages citizens to educate themselves on their local education spending first, to understand their own spending needs.           WSJ-How the Education Spendthrifts Get Away With It
__________________________________
2014
On Tuesday, June 17, 2014 6:30 PM in the Wasatch County School District Office located at 101 E 200 N, Heber City, Utah there was a PUBLIC HEARING on the Wasatch School District 2015 budget.  We GRAMA requested a full, unabridged budget from WSD- WSD Budget FY15 .                                                     Are you aware that the Wasatch School District's collected revenue has increased OVER $11 MILLION in just 4 years? From $50,346,317 in 2011 to $61,528,807 in 2014?                                                                 **** 5 year comparison-  fy15 5 year afr comp     More info on this year's budget
_________________________________________________
2013
Since our 5-23-13 GRAMA request was DENIED by the Wasatch School District superintendent for the full, unabridged 2014 proposed budget, we met with the Utah grama ombudsman and the superintendent and business administrator on Monday, June 10th. 

The Wasatch School District has released the information to us Thursday, June 13th, and we are in process of determining it's completeness.

See released budgets : WSD- fiscal year 2014 excel      WSD- FY 2014 budget- extra info
The WSD 2014 budget public hearing  is on TUES., June 18, 2013, 7pm at the Wasatch Education Center (old North School). at 101 E 200 N, Heber City, 84032          435 654-0280
Our question to the school board is do you support full transparency of the Wasatch School District, or are you hiding something from Wasatch County taxpayers? The school board also refused to allow us on last year's September school board agenda to discuss the 2013 budget, and may be ignoring state law on excessive reserves, referenced in our white paper found on our website, which results in higher taxes for all of us. ****Your board members are President- Blaik Baird blaik.baird@wasatch.edu  801 735-4945, Vice Pres. – Debbie Jones debbie.jones@wasatch.edu  435 654-1664, Ann Horner ann.horner@wasatch.edu   435 654-1804, Shad Sorenson shad.sorensen@wasatch.edu  435 657-9492, and Mark Davis mark.davis@wasatch.edu  801-822-4726.  If you support our efforts, please write or call them to demand they release a full budget to us immediately so we have time to analyze and share. Please let the WTPA know if you get a response before the budget hearing on June 18, 2013. Please email, or copy us on your original email to the board, at wasatchtaxpayers@gmail.com.
Our original  5-23-13 GRAMA request- WSD- GRAMA 5-23-13    asking for FULL original contracts with all terms and conditions for these positions. What was delivered:superintendent contract-2013 GRAMA ,business administrator contract-2013 GRAMA, auditor contract-2013 GRAMA,   Supt. says these one page administration contracts, totalling more than $350,000 in salaries anually, are the only contracts that exist for these 3 positions…..?           teacher basic contract-2013 GRAMA
Supt. Shoemaker's denial after appeal- Supt. GRAMA Denial T Taylor 6 6 13
The budget posted to their WSD  website is too vague for us to analyze, and WTPA received more info last year when we GRAMA'd the same type of full budget.
______________________________________
The WSD held a budget work session meeting on Wednesday April 24, 2013 at 9am, clear up at the Daniels Summit Lodge 30 minutes away from Heber. On the agenda was the 2014 budget discussion and HOW to get the PUBLIC more involved and to have their voices heard….. Here are the documents and the recording of this very important meeting.
AGENDA-   http://listserv.utah.gov/cgi-bin/wa?A2=PMN-1878;c3980317.13
Documents for meeting.   PPT- studysession4-24-2013
study session- 4-24-13 state revenue fy14
study session-4-24-13 Enrollment Growth fy14
study session-4-24-13 FY14 Budget Considerations
****Daniels Summit, recording part 1- WCSD Daniels Summit Lodge Meeting 042413 A–  local school district funding 101, 32:30 min. into recording business administrator talks about total dollars for 2013 budget is $1.5 mil better than expected.  37:00 min into recording school board compares spending taxpayer's money to doing drugs "Just say no".  37:30 into -All total expenses. 40:00 min into- better fiscal situation than last year. 41:00 min. supt. introduction to digital conversion. Digital conversion presentation by secondary curriculum director, Paul Sweat. $1 million for next (1) year, 6th and 7th grades! following years, high school conversion.
****Daniels Summit, recording part 2- WCSD Daniels Summit Lodge Meeting 042413 B – Budget considerations- proposed expenses since school district has more money collected for 2013.
_________________________________
2013 KSL report on WPU (weighted pupil unit) state money and where it's allocated. This is explaining state money sent to each local school district from the legislature's funding.  Below is concentrated on property taxes levied by the local school district, and if the local taxes are being efficiently spent.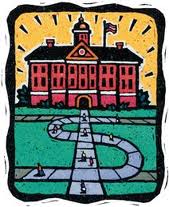 The Wasatch Taxpayers Association produced a White Paper on the issue of the Wasatch School District's financial responsibility and delivered it to the school board.  WTPA requested to be put on the September 2012 school board meeting agenda, and was denied. The WSD did respond with the letter attached here:
****White Paper- WSD Volume1, Issue 1 8-29-2012
****Wasatch School District- White paper response 9-10-2012
****Olson v SLC School District – 1986 lawsuit on 5% unassigned funds issue.
______________________________________________________________________
****WTPA requests a $5 million tax decrease from Wasatch School District for 2013 budget.
To those of you who were unable to attend the WSD budget public hearing in July 2012, or those who want to recall the Business Administrator's,  and the WSD Board's, response to our concerns about the 5% unassigned funds please watch video:
****  Video  WSD School Budget Hearing July 19, 2012  WSD reply to our questions on the 5% unassigned funds. (download it then open it to play it if link does not pull up)
The WSD handout they reference in this video is here:   WSD- their handout budget hearing 7-2012
WTPA handout of WSD unassigned fund balance history:  WTPA handout WSD budget 7-2012
WTPA will be continually working toward developing an open, and transparent relationship with the WSD.  We look forward to more opportunities to be able to communicate the idea of  fiscal accountability to the Wasatch School District, as well as the other public entities in Wasatch County.
Based on the figures that were supplied to the Wasatch County taxpayers by the Wasatch School District, the Wasatch Taxpayers Association is calling for a conservative $5 Million reduction in property taxes, from the existing unassigned cash funds, for the adopted 2013 budget year. The cut would not affect the day to day operations of the school district.
WTPA welcomes the opportunity to discuss with the WSD the apparent budget increases that are shown in the documents below.
****WTPA PowerPoint Presentation of WSD's 2013 Budget
**** WTPA-Press Release-WSD tax cut 7-2012
**** WTPA – Eye Opening Summary of 2013 WSD Budget
The WTPA Board invited the Wasatch School Board to attend our General Membership meeting this past Tuesday (July 17, 2012), to help us understand the current budget % increases in the context of day to day business. In an effort to work with the School Board, the WTPA Board extended an invite to discuss and work with the School Board to resolve School Budget issues. Blaik Baird was the only current school board member to attend.
The Wasatch Taxpayers Association is calling for a conservative property tax cut from Wasatch School District (WSD) in their adopted 2013 budget of at least $5 Million. SAVINGS- on a $300,000 home, the reduction of taxes would be $194.00 a year, and will not affect the day to day operations of WSD.
Over the past few years, revenues and expenditures for the Wasatch School District have far exceeded the increase in student enrollment. In analyzing the 2011 WSD amended budget, WTPA has found apparent unassigned reserves, or slush funds, nearing 9 million. In the FY 2013 budget there are still millions of unassigned reserves, and the total budget is $53 million.
UTAH STATE CODE 53A-19-103. Undistributed reserve in school board budget. (1) A local school board may adopt a budget with an undistributed reserve. The reserve may not exceed 5% of the maintenance and operation budget adopted by the board in accordance with a scale developed by the State Board of Education. The scale is based on the size of the school district's budget.
Since a 49.33% unsubstantiated tax increase in 2007, approximately 23 million has already been spent, without a public bond election, to finish the new high school, build a 3.1 million football stadium, and to add on to an existing elementary. It is not clear which fund(s) this was drawn from, and WTPA would appreciate an explanation from the WSD.
The WSD Board of Education's online statement of purpose does not mention fiscal responsibility, nor do they acknowledge any fiduciary responsibility to the taxpayers who elect them and who they are representing. As the WTPA, we are eager to work with the Wasatch School District to remedy this oversight in being fiscally responsible to the patrons of the district they serve.
WSD Board of Education has put the already adopted 2013 budget out for a public 30 Day Review, after quickly adopting it in June 2012, without adhering to the state code to post the budget to the public at least 10 days prior to adoption.
___________________________
*******First public hearing (recording) on 2013 budget adoption– without the required 10 day posting of budget to public.
June 14, 2012 WSD Board Meeting Audio  – 38:00 into recording public comments (1st comment WTPA budget protest announced), 47:00 citizen asks for WSD attorney to answer questions posed, 53:00 school board president says it's better to violate 1 code instead of 2 codes, attn. doesn't correct her)
Wasatch School District 2013 Budget for 6-14-12 public hearing
WSD- 2013 proposed budget  – excel spreadsheet
___________________________
Wasatch School District 2014 Budget                                                                                                     2014 budget-WSD
Wasatch School District 2012 Budget
Wasatch School District 2011 Budget
WSD-FY_11_Budget
Wasatch School District 2010 Budget
WSD-FY_10_Budget
Wasatch School District 2009 Budget
WSD-FY 09 Budget
Wasatch High School Construction Budget Update
WSD-WHS_Final_Cost-Updated-Nov2009
Last Update November 25, 2009
This website is for educational purposes only, unless it is specifically stated that WTPA has a stance on a specific issue. To the best of our knowledge this is correct information, but we welcome corrections if errors are found.