Scroll down page for more issues like  MIDA development at Jordanelle and Older BUDGETS!   To see recent videos of  Wasatch County meetings go here: Wasatch Taxpayers YouTube Page  
7-5-17 New!!! Scott Loomis from Mountainland Community Housing Trust conducted an affordable housing needs assessment for Wasatch County- Affordable Housing Needs Assessment Wasatch Co  Watch the video explanation here: Wasatch Taxpayers Youtube page

For latest Heber City/ Wasatch County discussion on Heber's annexation map- go here- Heber City Page 
4-12-17 Jordanelle Ridge development, also known as Sorensen Property which has approx. 9,000 acres above the UVU College campus, approached the county council to re-evaluate the ERU's (Equivalent Residential Units) and to move 700 ERU's out of the lower area of the North Village to their new master plan on the upper part.  Here's the county's PPT presentation from the meeting, on the issues involved with this development-Jordanelle Ridge PPT- PDF 2017
This development, when built out, will increase our county population by 18,000 people. Heber City's current population is around 14,000. Yikes.  See the plan here:  Wasatch Taxpayers Youtube page     
*****To learn more about a recent Heber City meeting where they discussed possibly annexing this property, even though Wasatch County has been in the development process with Sorensen, and where Terry Diehl was mentioned as involved with this property, go here:  Heber City Planning Commission meeting  
 ____________________________________________________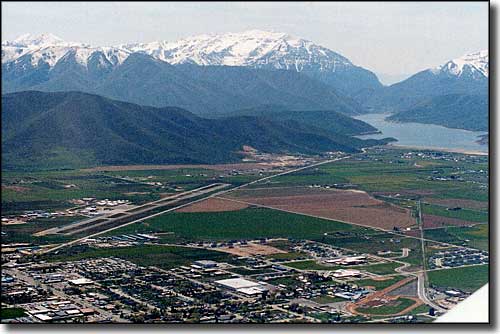 NEW!!! 4-11-17 The Interlocal Gov't meeting was held at the Midway Council Chambers and included many issues concerning the whole valley. There are 5 different videos discussing the Arts Village at Memorial Hill, in Midway, UDOT bypass updates, HL&P new power lines, and event coordination with all public entities.  Watch all the very important discussions here: Wasatch Taxpayers Youtube page    UDOT has put the BYPASS road back on their radar screen for at least identifying the easements needed someday. Heber Light & Power is connecting Midway and Heber with a huge power line. The county and cities sometimes have a difficult time coordinating large events and needs to communicate better. Ryan Starks, County Director of Tourism, wanted to set up a committee to communicate better and to set up much needed rules for deadlines to file events so that the public entities could plan services better. The Arts Coalition wants all countywide gov'ts to support them in developing a commercial "village" that would hold a visual and performance arts center. Some Midway residents are concerned about the density and height allowances in this development, and have been very vocal on Midway's facebook page.  To learn more about the controversial Midway commercial development that has alot of Midway residents concerned, go here: Midway Page
___________________________________________________
Wasatch County budget- 2017  — also past year's budgets. County website- http://www.wasatch.utah.gov/clerk#5776-budget— the county said they wanted a 2.5% pay increase across the board (when asked how much that amounts to, County Manager Mike Davis said that it's in his budget. No budgets available for the public to see besides one on the overhead projector) yet on their detailed budget on this website each dept doesn't have anything under cost of living increase or COLA benefits?
Wasatch County 2015 salaries (none for 2016 yet)- wasatch-county-salaries-2015 (you have to download to your computer first, then open)
Watch the videos of the discussion and citizen questions: Wasatch Taxpayers YouTube page
12-7-16 The Parks & Rec budget hearing: Watch the videos of the discussion and citizen questions: Wasatch Taxpayers Parks & Rec page
_____________________________________________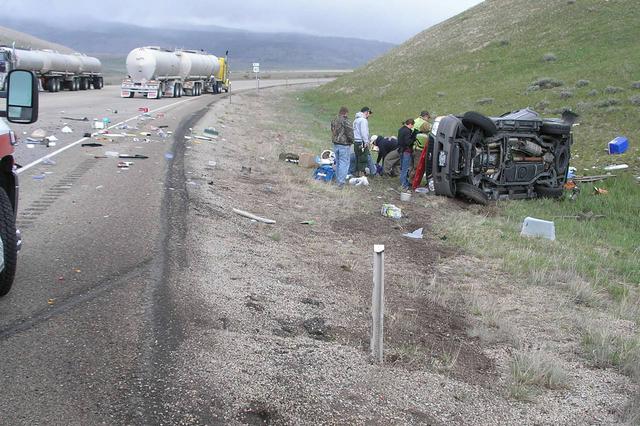 4-12-2016-  UDOT held a local meeting with our Wasatch County public entities. They updated our local officials (Heber City, Wasatch County, Midway and Charleston) on the updated construction projects and new state laws. Go here to watch the very informative videos of the meeting.  Wasatch Taxpayers YouTube Page  (video #3 starts talking about more local info and bypass)
The local UDOT meetings are NOT posted on the public meetings notice website! The only place they are posted is on this page where it has a link to the "Annual Visit Schedule" (there's also a link to the power point presentation -starting on PAGE 33 is the PPT included in our video 2)  https://www.udot.utah.gov/main/f?p=100:pg:0:::1:T,V:1139,
Here's the Region 3 page, with interactive maps to see upcoming projects. http://www.udot.utah.gov/main/f?p=100:pg:0:::1:T,V:61,
Region 3 current projects-http://uplan.maps.arcgis.com/home/webmap/viewer.html?webmap=00954f8c576b4871a9696dc2835614b3
Matt Parker- LOCAL Region 3 Project Manager 801-227-8034 mattparker@utah.gov
Teri Newell, Region Three Director
658 North 1500 West
Orem, Utah 84057
Main Number 801-227-8000
_________________________________
 12-2-2015  The County 2016 Budget public hearing video: Wasatch Taxpayers YouTube Page     Attached 2016 Budgets for recording reference
12-3-15 Upcoming FIRE DISTRICT regular meeting 4pm -Budget hearing 6pm – Fire agenda here   (for location & time)  FIRE Budget 2016
 12-10-15  4:30pm – Upcoming SSD budget hearings- Strawberry Lake, North Village, Twin Creeks, Brighton Estates, Jordanelle. One Agenda Here (location & time)  Budgets Here 
______________________________________
April 2015- The saga of the Wasatch County PLANNING COMMISSION  For almost 3 years, there have been public concerns with the conduct of the planning commission as it relates to following their code of conduct, and their adherence to the rules per state code. (see below under 2012 written complaint) There were a "good many" applications filed in Jan 2015 for the open planning commission seats, but the county manager did not respond to applicants until the first week of April 2015. No email response to thank the citizens for applying, no interview, no information to the applicants on what the process will be.  In 3 months, these applicants may not be available anymore to serve….   
In the Wednesday, April 8th meeting the County Manager, Mike Davis, submitted these names to the county council for planning commission: Bob Gappmeier, Gerald Heyward, and Lou Giles – Associates Brad Lyle, Jay Eckersley. County Council didn't even know that Gappmeier was planning on applying again; he was the chair of last year's planning commission.    
3 videos from Wed April 8, 2015 Co. Manager's appts  (see comments below recording for prompt) Wasatch Taxpayers YouTube Page
To hear some of the concerning dialogue by the planning commission at the November 2014 Northfield's rezone check out these youtube links:
Planning commission public hearing on Northfields 11-13-14 Wasatch Taxpayers YouTube Page
Planning commission's comments and vote after public hearing:  Wasatch Taxpayers YouTube Page
_________________________________________________
Here are the previous concerns sent in writing to the county manager in 2012 about this very planning commission and their conduct:
2012- PLANNING COMMISSION MEETING WHERE CITIZENS WERE HARRASSED (see recording here on ensuing planning commission re-appointments by county manager, in 2013,  of some of the same people to planning commission) Impact 12-6-2012 Pt 2 Mike Davis CountyMgr 1/3 of the way into recording talks about planning commission citizen's complaint, conflicts of interest, change in gov't referendum committee.
Plan Comm recording 8-9-2012-Northfields– (might take a minute to download) Discussion starts with County Planner at 31 minutes into recording, first citizen starts speaking at 41:30. County Manager received a citizen complaint with 6 names who witnessed this meeting in August, and the county never formally responded. In November, another follow up letter was sent to the county by citizens.  The county attorney responded by Jan 2013, see letter:  WC- GRAMA denial Jan 2013
The letter sited conflicts of interest with 3 members of the planning commission who own property in the Northfields and openly disclose they do in the August meeting.    In the original complaint, included was state code:
UTAH STATE CODE– Conflict of Interest
A planning commissioner to whom some private benefit may be derived as the result of a planning commission action should not be a participant in the action. The following are recommended as guidelines for dealing with conflicts:
The private benefit may be direct or indirect, create a material personal gain or provide an advantage to relatives, friends or groups and associations which hold some share of a person's loyalty.
State law requires that a public official experiencing a conflict of interest declare the conflict publicly. It is strongly recommended, however, that a planning commissioner with a conflict abstain from voting on the action in question and leave the room during consideration of the action. The commissioner should not discuss the matter privately with any other commissioner. The vote cast by a planning commissioner who has a conflict of interest, but who has not excused him or herself, shall be disallowed. (pg 2-16)
By-Laws of the Wasatch County Planning Commission
– Sect XI: (C) No member shall act or vote on any matter which he or she has a direct financial interest, which involve a conflict of interest as found in he Utah Code, or which a member cannot fairly and impartially act or vote on any matter before the Commission.
Any member declaring a conflict of interest shall be disqualified and shall leave the room and not participate in the discussion and vote pertaining to that particular matter.
The Chairperson
The chairperson should endeavor to develop the group's communication networks. The chairperson is the unifying member of the commission. The chairperson's responsibility is to assure that meetings are conducted by the rules and each member is allowed to express opinions. The chairperson should encourage discussion, but discourage arguments. A planning commission is a problem-solving group, and it is the responsibility of the chair to propel the group toward its goals and prevent irrelevant and distracting discussion. An effective chairperson is an organizer who develops and maintains good group interaction to assure a successful and timely conclusion of each item on the meeting agenda.
Planning commission's standard of practice:  The Planning Commission (CPPA, U of U)
Included among the most important character traits for an effective planning commissioner are:  
A willingness to serve the long-range interests of the community with sensitivity to the impact that each decision will impose upon the future of the community.
An ability to avoid politics, or extreme biases, from affecting decisions. The dedicated planning commissioner bases all decisions on the facts, an objective interpretation of the regulations, and the best interest of the total community.
An ability to clarify the feelings in the community on all sides of an issue. The commissioner's responsibility is to sort out opinions and make recommendations to enable the decision-makers to vote in the best interest of the community. The commission can help prevent an elected official from acting in an arbitrary or capricious manner by clarifying the issues. Many times such clarification can avoid the sacrifice of a long range benefit for short term gratification.
A desire to expand his/her knowledge of the community. The commissioner should be well informed of the history, development and social and physical needs of the community. The commissioner should review carefully all available facts concerning the community to understand its values, characteristics and dynamics.
An understanding of the community's regulatory tools, such as the zoning, subdivision, and other pertinent ordinances. These tools are the primary means of implementing the general plan. Like any powerful tools, they must be handled with skill, sensitivity, and care.
Citizen comments that were included in the complaint:
"First off, I'd like to say, I did not speak at the meeting because of how aggressive the committee was with the other speakers.  I felt some were more concerned with their own property development than the issue at hand."
"My observation, as to the behavior of those on the planning commission, was far from professional.  They demeaned the Commission by attacking those who presented legitimate opposition to the rezoning application."
"The citizens who spoke were aggressively challenged on their beliefs, debated with in public, and berated for not believing in the constitution just because we believe in zoning regulations and adhering to our county master plan."
"In the public meeting the Planning Board totally ignored their obligation to apply the Standard of Review for variances. Reference to the General Plan is required and none was even attempted. The Board primarily made their personal arguments as to the unfairness of the existing zoning law with respect to their ownership rights. Essentially they argued against the existence of the law and failed to enforce the law."
"My first observation was that (certain commissioners) were biased in favor of development and without concern for the impact and aesthetics' a more concentrated development is likely to have on the beautiful Heber Valley.  Both visual appearance and likely degradation of air quality etc.  (They seemed hostile toward citizens input)
"The members of the planning commission that have significant land holdings in the North Fields should have recused themselves from the vote as it appears as a conflict of interest and biased decision. With the decision to recommend the zone change from A-20 to RA-5 for the 30 acre parcel in the North Fields, the planning commission paid no heed to the 12+ findings that staff posted that were clearly against recommendation for the rezone or of great concern."
______________________________________________________________
BYU study on our Wasatch County BYPASS ROAD. Bypass Project 2014 BYU
______________________________________________________
 The aquatics center was a huge decision for the taxpayers of Wasatch County in 2014.  Go to this website for all our info from this bond election. 
 ___________________________________________________________
The Wasatch County Council held a public "open house" to get all developers and MIDA representatives in a room together to explain the County's plans for the Jordanelle area. Wasatch County said that some rumors were circulating that were not true, and they wanted to clear the air. This meeting was well attended and some new information was disclosed.
IMPACT Radio show discussing meeting-                                                                                     Impact 1-29-2014 Pt 1 School Demolition, MIDA meeting (11:15 into recording starts the MIDA discussion) .           pact 1-29-2014 Pt 2 MIDA meeting con't -Part 2 with Mike Davis and Steve Capson
________________________________________
   Central Utah Water Project- Overview
Official Name: Central Utah Water Conservancy District (CUWCD)
(Click on picture at left to enlarge) To see ALL connections to the Colorado River Basin
June 5, 2014 -Devin McKrola, from the C.U.P., gave a presentation to the Heber City Council to give an update of projects in the past year.  
See discussion here:  Wasatch Taxpayers YouTube page  
For 12/5/2013 Wasatch Fire District Budget Public Hearing click here
Wasatch County Budget  PUBLIC HEARING — Date/Time: 12/4/2013 6:00 P.M. Location: Wasatch County, Council Room, 25 North Main Street, Heber City, Utah 
_____________________________________________
****Video Recordings of meeting- Go to 0ur Wasatch Taxpayers YouTube page
Attached 2014 Budgets for recording reference:
2014 Wasatch Co. Proposed Budget    SSD- Brighton Estates 2014 budget   SSD- Jordanelle 2014  SSD- North Village 2014 budget     SSD- Parks & Rec 2014 budget    SSD- Strawberry Lakes 2014    SSD- Strawberry Ranch 2014 budget
Public Notice-  2014 Wasatch Co Proposed Tax Increase!  
2014 Preliminary Budget Announced by County Manager
Even though County Manager, Mike Davis, said on their website," I am submitting the budget and asking the Council to hold the Certified Tax rate for 2014 to the same amount as 2013″ the county is raising taxes! 2014 Wasatch Co Proposed Tax Increase.  
The County General Fund Budget, Fund 10, is what funds most of the County departments. Some notable exceptions to that are:
 Service Districts and other non General Fund Services:
 Construction Funds:

Fire SSD
Parks & Rec SSD
Jordanelle SSD
North Village SSD
Twin Creeks SSD

Solid Waste SSD
Library
Health Department
Other Special Service Districts (SSD)s

Rec. Center
Fair Grounds
Southfield Park
Other Funds
Many of the increases in the General Fund Budget are due to increases in County Business. More money in means more money spent. Other increases are a direct result of increases in Law Enforcement and Emergency Services. In these areas, we usually don't see any increases in revenue, but, do see increased costs for enforcement and response. Following are a few of the notable increases.
Additional attorney need due to increased case load.
Budgeted additional Building Inspector

Additional Deputies for Jail and Road
Cost of Living Increase for all County Employees of 2.5%
_________________________________________________________
Impact radio programs with county manager, Mike Davis (If you need to sign in, username- heberut/password- heber)
Impact 12-6-2012 Pt 1 Mike Davis,Co Manager Talks about Special Service Districts, Wasatch Co. Fire District tax increase
Impact 12-6-2012 Pt 2 Mike Davis CountyMgr 1/3 of the way into recording talks about planning commission citizen's complaint, conflicts of interest, change in gov't referendum committee.
Impact 12-18-2012 Pt 1MikeDavis, Co Mgr Pay raise, discussion about personnel,the costs of training inexperienced service people.
Impact 12-18-2012 Pt 2 MikeDavis Co Mgr Discusses planning commission applicants and process, and personnel.
______________________________________________________
2013 budgets for:
Wasatch County Library Budget  and Wasatch County Senior Citizen's Center Budget
Wasatch County Voting Districts 2012
Wasatch County Fire District warrants approved- 08-02-2012
MIDA public hearing documents 7-18-12
Economic and tourism board-March 2012 PR Report
December 2012 Budget Mtgs
12/05/2012 – Wasatch_County_Council-December5th2012-Mtg-Agenda
– Wasatch_County_Council-December5th2012-Mtg-Notes-AWardell
This website is for educational purposes only, unless it is specifically stated that WTPA has a stance on a specific issue. To the best of our knowledge this is correct information, but we welcome corrections if errors are found.