1-19-17- There may be another $8 Million Heber project in the near future- This time the PUBLIC WORKS facility. The Heber City Council had a poorly attended public hearing on whether they should apply for a CIB loan (low interest 2.5% loan from the same association that financed the Heber public safety building). Heber- Public WORKS facility presentation 1-19-17       Heber- Public WORKS phasing options 1-19-17     Heber- Public WORKS phasing options 1-19-17
The Utah Permanent Community Impact Board provides loans and/or grants to state agencies and subdivisions of the state which have or may be socially or economically impacted by mineral resource development on federal lands.  Under the Federal Mineral Lease Act of 1920, lease holders on public land make royalty payments to the federal government for the development and production of non-metalliferous minerals. In Utah, the primary source of these royalties is the commercial production of fossil fuels on federal land held by the U.S. Forest Service and the Bureau of Land Management.  Since the enactment of the Mineral Lease Act of 1920, a portion of these royalty payments, called mineral lease payments, has been returned to the state in an effort to help mitigate the local impact of energy and mineral developments on federal lands. The state of Utah then allocates 32.5% of the royalties as Permanent Community Impact Funds. The PCIFB will only fund those applications which are submitted by an eligible applicant for an eligible project.     State Code for CIB BOARD requirements      CIB BOARD MEMBERS
See the discussion of this public hearing here: Wasatch Taxpayers YouTube page
___________________________________________________
11-3-16 Form Based Code update  
On Nov. 3rd, the Heber City Council voted to discontinue the form based code and to receive their branding info from consultants. Councilpeople Jeff Bradshaw and Kelleen Potter were assigned to meet with the consultants on the $20,000 BRANDING component alone, and now we will see what we get for the $11,000 that was spent so far.  See the discussion on 3 videos here: Wasatch Taxpayers YouTube page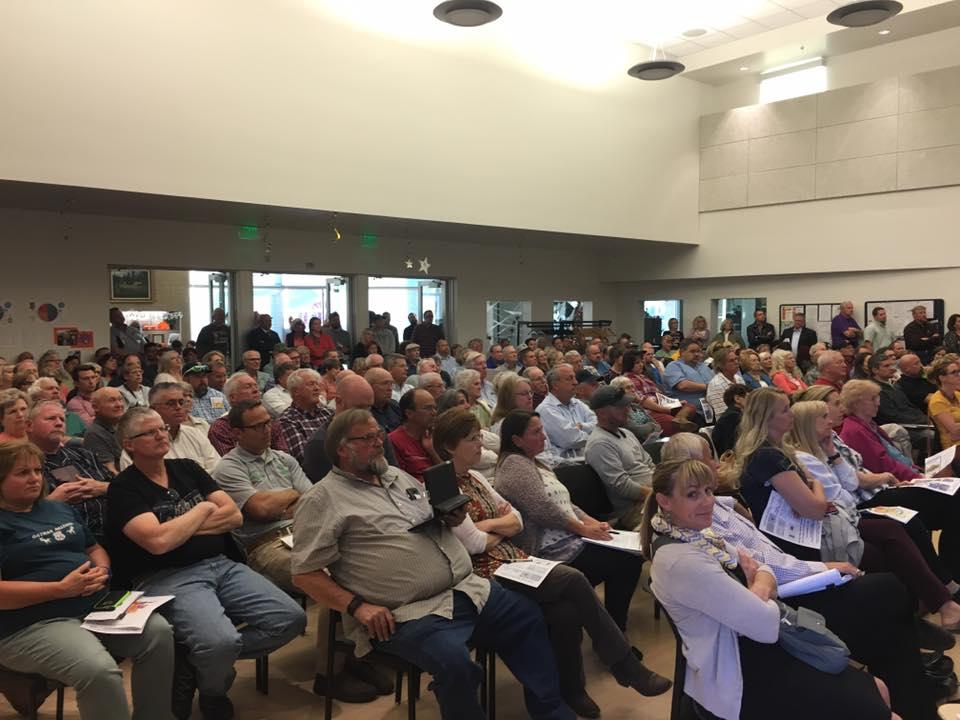 A tale of 2 meetings. See the difference in the attendance of these 2 meetings- October meeting here and the April meeting below? This Oct meeting was packed with folks concerned about the proposed rezone. Most were against the rezone. Listen to full meeting here. The city council begged for public input last spring when they first received the FBC draft from the consultants. It's great to see so many citizens attending in October, but see attendence in second photo below from April?  The city council could have used this public input BEFORE they spent all of the $100,000 on consultants first approved back in 2015, and countless hours of staff time that the taxpayers of Heber City paid for.
Documents:          form based code-public hearing info         form based code-heber letter                        form based code-FULL draft 10-2016
KPCW radio report on October public hearing- Listen here:
April 2016- The Heber City Council is reviewing a draft of the possible new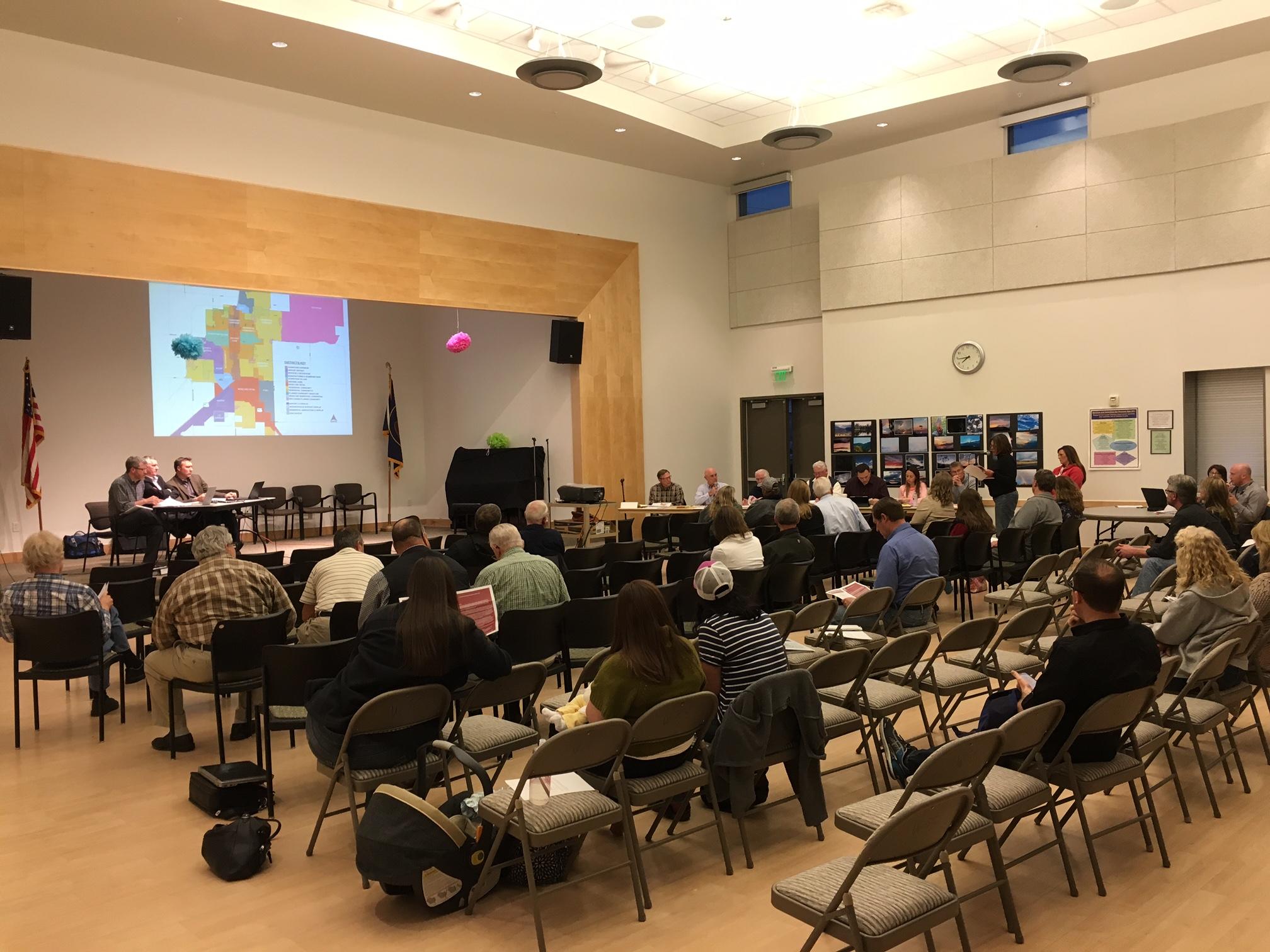 FORM BASED CODE. See the current draft here: formed base code draft-heber city. It not only requires buildings to look a certain way going forward, it also does not have a cap on density within the city core. Traffic and increase costs to the taxpayers to impliment this code is of major concern.
__    __    __     __
Some things that must be mentioned. The Heber City Council didn't initially ask for this FBC to be used throughout the whole city limits. It first became an issue during the Bassett-Richie annexation (north of Smith's grocery store) in 2015. The city council was thinking that that area would be a good place to try a walkable community to use as a test case for possible further new subdivisions, if they liked the outcome. They hired the consultant, Clayton Vance,  to look at only the Bassett- Richie annexation.  (See form based code-RFP for consultant) And the intial couple public open houses conducted by Clayton Vance had the packed room of residents choose (and rate) pictures of buildings and commercial developments that they liked and didn't like. Very superficial info, but very time consuming of an exercise. It DID NOT give the public ANY idea of what type of zoning laws, impacts, nor constraints would be placed on Heber residents.
When the city council finally received the FBC plan from the consultant, it included the whole city and it seemed like they overstepped their initial instructions. That was NOT what the council voted on, nor instructed the planning dept. to do. Who approved the expansion of the original scope of the work? The planning commission went through the whole FBC plan for months with the consultants.  How did it get expanded to the whole town?  It seemed to be a surprise to the council, and once the council received it they ended up being buried in code and much more information than they had intended. Was that intentional by the consultants?   And why did we pay $110,000 for the Bassett-Richie FBC plan, when we got the whole town for that? It makes it look like we were overcharged for the Bassett-Richie plan.
The takeaway? We hopefully received some good information by the consultants on a whole list of zoning issues we may want to consider in the future? One can only hope, for the amount the city spent. Hopefully citizens will be paying better attention on what issues come up in the future. We still have airport expansion, new annexations, increase water and sewer fees, possible construction of more Heber City gov't buildings,  and rapid growth issues coming up soon. It would be great to see all the people involved with the FBC over reach, to stay involved moving forward so our city council has ALL the public input they need to make good decisions for their constituents.
___________________________________________________________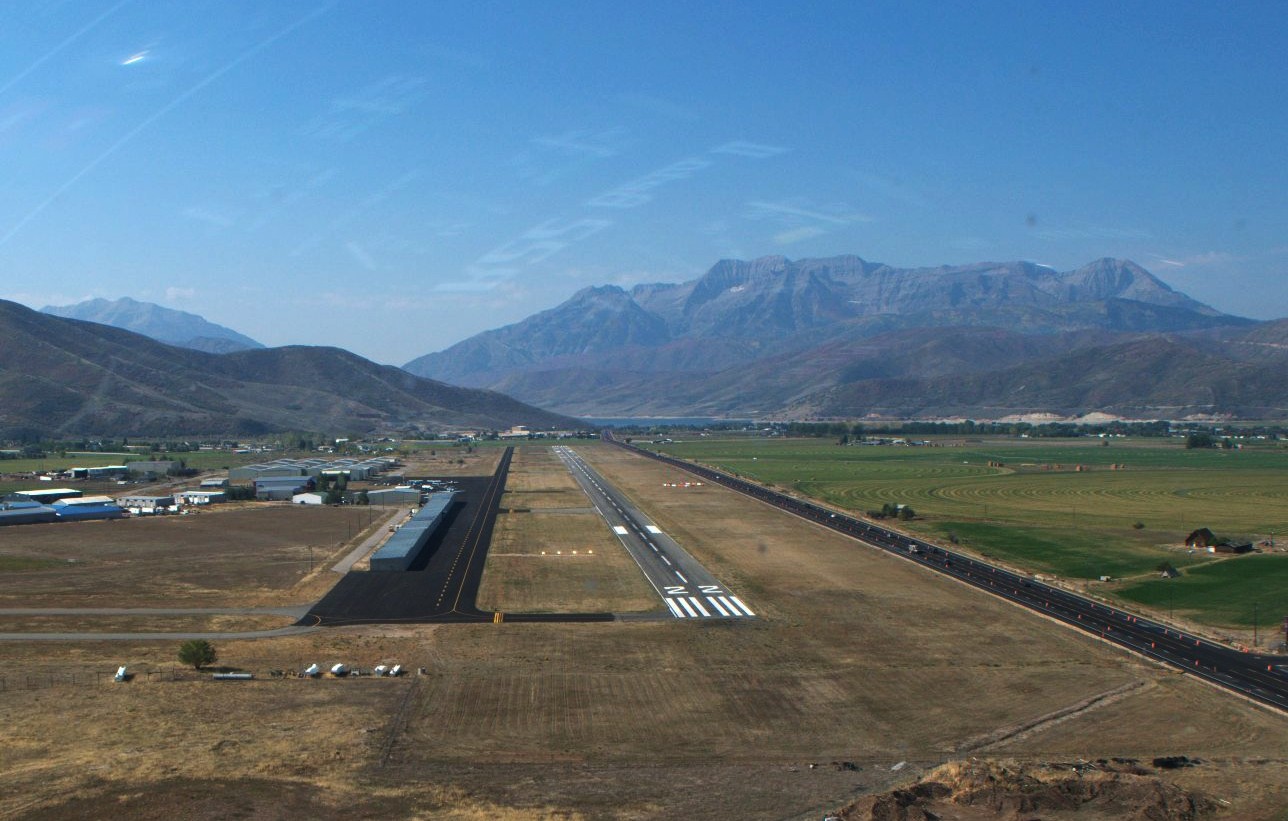 For the latest Heber Airport Expansion news click here.
_______________________
…  New Heber City Council people were elected and have been sworn in this January 2016! City Council is now: Jeff Bradshaw, Heidi Franco, Kelleen Potter, Ron Crittenden, and Jeff Smith. Heber City website with COUNCIL contact info.
________________________________________________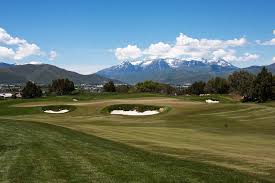 2-4-16 RED LEDGES UPDATE! Heber City is still caught between 2 developers' (Red Ledges and Stonecreek) ongoing dispute about their common boundary, bypass road construction,  and access issues. The surrounding residents are getting tired of the delay, and the ongoing meetings and endless negotiating between the city and Red Ledges, which ultimately effects their traffic and water pressure issues. The Heber City council finally made a motion to have Red Ledges immediately deliver the water easement to the city, that should have been turned over to the city in 2007. Now a few people representing the different parties (city, RL, and Stonecreek subdivision) will meet and see if they can come to terms. Watch the videos of this latest discussion here: Wasatch Taxpayers YouTube page 
1-21-16 RED LEDGES – The city is still negotiating the bypass road delay, and Stonecreek Subdivision is concerned that the city MAY be siding with Red Ledges over their subdivision. Red Ledges and Stonecreek are not getting along, they have easement problems since they are adjacent properties, and may sue each other. Stonecreek is needing a water line easement from Red Ledges to start their subdivision. Red Ledges admitted that they are not financially prepared to begin construction of bypass road this spring, to be completed by their deadline of Oct 2016- even though the city has allowed them to postpone numerous times before. The city council  should get legal guidance, and be careful NOT to get drawn into the problems of 2 developers. See the 4 videos of discussion with both parties here: Wasatch Taxpayers YouTube page 
12-3-15 Red Ledges is asking Heber City for a postponement of the building of the Eastern bypass road (near Red Ledges). It is currently scheduled for completion OCT 2016, but now Red Ledges doesn't think they need to build it based on traffic. (and it was asked by a councilman in the 1-21-16 meeting whether Red Ledges was prepared to start the road this spring, and RL said they were not financially prepared).  See the video of discussion with both parties here: Wasatch Taxpayers YouTube page         
They were supposed to turn over the easement for the road to the city at the execution of the Interlocal agreement back in 2007. The city wants the easement to begin building a much needed Lake Creek water line to improve the water pressure within the city. Did Red Ledges honor the intent of the original agreement by not transfering the easement to the city as agreed to in the interlocal agreement 8 years ago?  Are they strong arming the city NOW to get ANOTHER delay on the bypass?  Red Ledges- Interlocal Agreement 2007
________________________________________________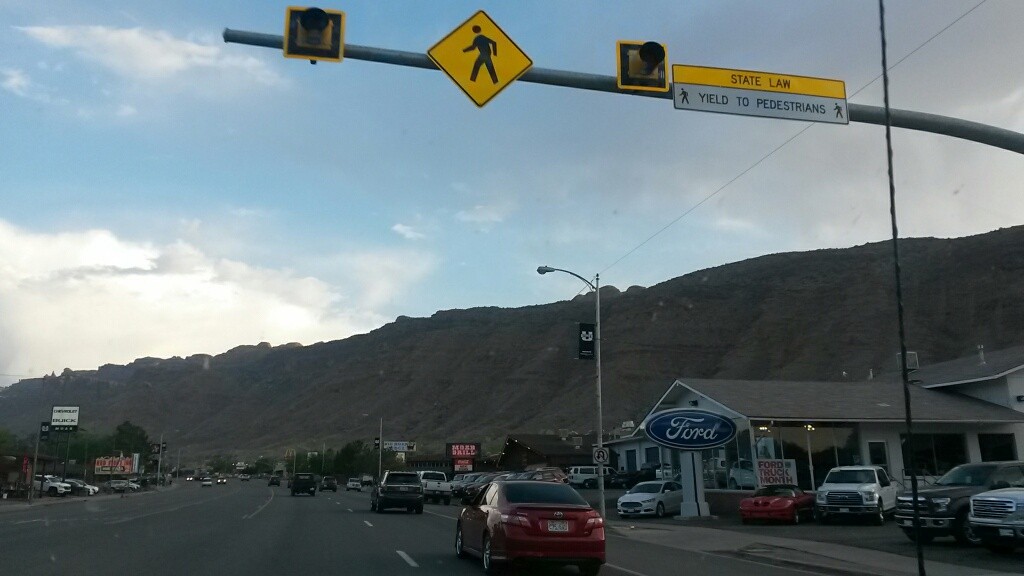 8-2015 –  UDOT agrees to install HAWK system for pedestrians at 250 S. Main!  KPCW radio interview  After Wasatch County citizens and Heber City Council shared concerns for years, UDOT has agreed to help with the traffic on Main Street, Heber. At the August 20th Heber City Council work meeting, UDOT said that they will install crossing by the winter of 2015.
_____________________________________
The Heber 32% tax increase was the last proposition on the Heber City Ballot in November 2014. Heber City Prop 10 Nov 2014 ballot (see all election results in the "Election 2014" tab at the top of page) Even though the notice was placed at the polling places that this vote would not be counted, the results were published anyway. Almost half of the registered voters in Heber City voted on this proposition, and over 57% of voters were against this property tax increase. NOW WHAT? The City Council in the past said they will listen to the people's wishes, and the new mayor  and 2 councilwomen RAN LAST NOVEMBER on that exact premise. Will they?
Heber City's building a new $7.8 million public- safety building on the old Central School property across Main Street from the city park.  Even though MOST Heber residents agree that we need a new public safety building building, some believe that 24,000 sq.ft. for only the police and the justice court (which they currently use only twice a week) may be excessive. Go here to see the Heber City website that shows more pictures.  This is only half the project that the city has planned- next up will be a new CITY BUILDING for the administration (where it says "future building" on below plat). Who knows how much that will be?? The city council raised Heber City citizen's property taxes 32% to pay for this project in August. Citizens tried to get a referendum petition signed, to have it put on this NOV. ballot, but fell a little short.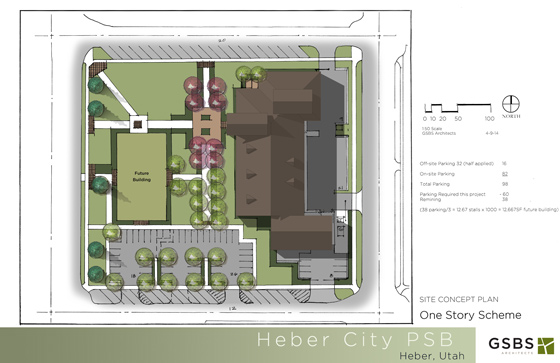 The CIB (Community Impact Board) granted the Heber City Council a 1.5% interest loan for $6.8 million. On their website they state that the maximum they will award is $5 million. The Zion's Bank representative for Heber City said in August that Heber probably would not receive that money now, since the CIB Board has been running out of money for other smaller, poorer counties in Utah. Does Wasatch County fall into the parameters for this program? Are we considered poor? Well, we got it, so GOOD for us!  
State Code for CIB BOARD requirements      CIB BOARD MEMBERS
The Utah Permanent Community Impact Fund Board provides loans and/or grants to state agencies and subdivisions of the state which have or may be socially or economically impacted by mineral resource development on federal lands.  Under the Federal Mineral Lease Act of 1920, lease holders on public land make royalty payments to the federal government for the development and production of non-metalliferous minerals. In Utah, the primary source of these royalties is the commercial production of fossil fuels on federal land held by the U.S. Forest Service and the Bureau of Land Management.  Since the enactment of the Mineral Lease Act of 1920, a portion of these royalty payments, called mineral lease payments, has been returned to the state in an effort to help mitigate the local impact of energy and mineral developments on federal lands. The state of Utah then allocates 32.5% of the royalties as Permanent Community Impact Funds. The PCIFB will only fund those applications which are submitted by an eligible applicant for an eligible project.
__________________________________________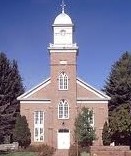 11-13-13-  Heber City has already applied for a loan for their proposed PUBLIC SAFETY BUILDING.Here are the only 3 documents given by Heber City so far.
Heber City- CIB FULL Application 10-1-13 Heber-RFP 2008 Needs Assessment   Heber- Pubic Safety bldg RFP 2013
 $1.1 mil from Heber City budget + $6.7 mil loan= Total cost $7.8 mil./ 22,000 sq.ft and supposedly $175 per sq.ft.  It is being built NOW to handle a 25 year increase in population. No plans to build in phases when they need to grow, but want to built it all now.
Heber does not have a design yet, but Heber City wants to have a presentation at their November 21st meeting at 7pm. Heber has already applied to the CIB (Community Impact Board) to hopefully receive a 1.5% interest loan for the $6.7mil, but part of the application process was to show the CIB that the public is behind this project.   Heber City has yet to inform the public to get their support, hence the Nov 21st meeting.  Heber says it would be a 30 yr term, with a $279,000 debt service, it would be a 35% increase in Heber City taxes, or 3% on individual tax bills. They are also claiming on a $250,000 home there would be a $4.60 a month increase on HEBER CITY taxes. More info to come when they release it!
____________________________________________________
Heber Voters 2013:
Hopefully this will assist in you decision in the upcoming election.
With the Heber City Municipal Election fast approaching, voters need to become educated on the candidates.   Here is a podcast of a discussion/debate on the IMPACT Program  among the four candidates, seeking to represent Heber residents on the City Council:
Also contains brief debate notes, thanks to an informed, thankful listener activist: (listen to the recording, with the notes – it is sometimes difficult to realize who is speaking) 
____________________________________________
City council voted their own pay raise 8-2012 :  Heber City pay raise- voted for option 1
Heber City/ BYU  Survey  Heber Survey Results 2010
Heber City Demographics: HeberDemographics
http://www.hebervalleybusiness.com/facts
Heber City recordings and minutes to meetings: (check in right hand column)   http://ci.heber.ut.us/government/citycouncil/index.html

IF YOU MADE IT TO A HEBER CITY MEETING PLEASE CONTACT US WITH INFO OF THAT MEETING. SEE TAB AT TOP FOR "JOIN US" AND YOU CAN LEAVE US A MESSAGE THERE. THANKS FOR THE SUPPORT!