To see ALL page options HOVER mouse over "Government Entities" TAB at top, and scroll down each option. Have other, or more, info? Contact us, contribute and share!                                           For the latest Wasatch County NEWS! Livestream click- IMPACT RADIO PROGRAM                  Starting on June 12, 2014, the IMPACT PROGRAM will be broadcast on 88.9 FM at 9am!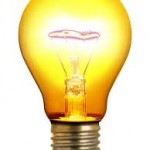 DID YOU KNOW……OY!  That Chair, Mayor Alan McDonald, removed 2 board members without any explanation? Were they poking around into the finances too much? Listen to new interview with ex-board members! Also, ex-CFO TONY FURNESS was WANTED in Canada while he worked for us? See article here! There are NEW financial concerns about the utility. See the document given out by the 2 EX- board members, and a video of their presentation. The new internal audit, salary info, and recent BOND RATING downgrade also included! Click on light bulb for more info!

DID YOU KNOW……  TRY, TRY AGAIN! Jordanelle Assessment Area residents just received an additional billing from Wasatch County Fire District for their fire service? Seems like the Jordanelle residents are being DOUBLE TAXED again…. The assessment area is being billed even though the original assessment area is still in legal dispute. Why are Wasatch County taxes being spent on mailing these notices when the judge has not weighed in on the last appeal? Check it out, click on fire truck!