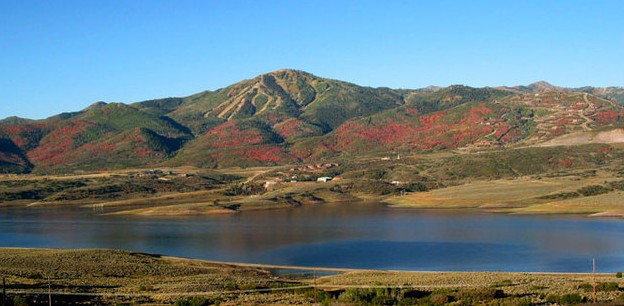 For Jordanelle ASSESSMENT AREA GRAMA info click here.
Jordanelle Special Service District website 
Scroll down this page for NEW!!! updates on numerous lawsuits against JSSD/ Wasatch Co.          look for this picture….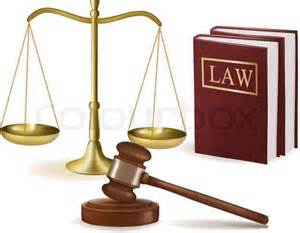 8-18-16 New Huge Hotel near Browns Canyon!
"Richard Wolper, representative for JOVID Mark Hotel and Event Center, is requesting an amended conditional use and site plan approval for a hotel on approximately 11.74 acres. The proposed density for the hotel has not changed from the previously approved 250 individual condo/hotel units. The project includes a restaurant, spa, ice skating rink(s) and conference center. The request has changed the layout, architecture and number of stories. The proposal is located between Highway 248 and Peace Tree Trail with frontage and access on Peace Tree Trail and south of the Iroquois phase 2 units and more specifically located in Section 6, Township 2 South, Range 5 East in the JBOZ (Jordanelle Basin Overlay Zone)."
 ______________________________________________
6-8-16 MIDA area tax increments. Watch the discussion here:Wasatch Taxpayers YouTube page                NO government entity has tried this before in the State of Utah, or possibly in the nation. So why not try it here? Lewis and Young Consultants, gave this presentation which left a lot of questions unanswered. The council will be in charge of implementing the priority list of projects to fund, and Lewis and Young will be there to guide them.  A Wasatch County council member asked later if there has been ANY project in the country that had attempted this tax incentive before and Laura Lewis said that she didn't think so, but that she will investigate further.  There will be more discussions and a public hearing before this is decided. Some have been asking whether Wasatch County is the right public entity to undertake this bold project?  Considering the previous lawsuits, audits, and assessment protests by residents of Jordanelle, the county has been struggling to get out from under their past issues. This would begin a new era in Jordanelle development. 
___________________________________
8-11-15 Wasatch County Fire District meeting that actually discussed the 2nd fire in the Fox Bay area of Jordanelle in the last 3 years. Ernie Giles' incomplete report of fire in this Video of Part 1 of discussion with Fire Chief and Fire Board (County Council), and a resident's explanation of cause of fire and of concerns about lack follow through by Fire District. Video of Part 2 including a resident's presentation of cause of fire and other Fire District concerns. 
7-11-14 Jordanelle water and sewer rates are increasing- JSSD-NEW water & sewer rates 2015         This report explains why-   JSSD Combined Final Water and Sewer Master Plan,Rate Study 6-2015   North Village-  NVSSD Combined Report Final  The Council will vote on the new fees Wed, July 22.   **For Jordanelle owners, the water impact fees are as follows:
Areas A&B (east side and west side- both sides of highway 40) and  bonded $489, unbonded $3437.
Area C (South Jordanelle) bonded $489, unbonded $5119.
"Bonded" means that those lots that paid the original bond do not pay this additional amount to get their building permit.
**The sewer impact fees are:
Area A bonded $4392 minus what we paid $3290, unbonded $6244. Area B north bonded $5083 less $3290, unbonded $7231.  Area B south (Tuhaye) bonded $6196, unbonded $8653.  Area C has no increased impact fee.
The water monthly rate will increase from $37.00 to $65.81 for a 1″ residential line. The sewer monthly rate will increase from $26.00 to $48.00.
_____________________________________________
4-17-15  The AUDIT is out from Utah State AUDITOR!! A MUST READ.  AUDIT Report- JSSD
Excerpts
"As noted in the following findings, the District often responded that the documents we requested were missing. Given the volume of missing records and the claims of a litigation hold, we are concerned with the disregard for reasonable record keeping and whether there was a concerted effort to impair our audit."                                                                                                                                                                                          "It was our hope that with changes in Board membership and District management critical improvements could be implemented. However, the District's response indicates a resistant and obstructive "business as usual" tone. Their response also reinforces the most significant matter noted in the report (see Finding No. 1) which points to the Board's attitude, actions, and management style that are resistant and dismissive to sound business practices. The District's response complains multiple times that the report fails to give the District credit for corrective action already taken. However, this is outside the scope of the audit. Additionally, given our experience with the District's resistant attitude and manipulation of facts, we chose not to make a statement regarding corrective action without the corrective action being implemented, consistently applied, and verified by our office. Implemented corrective action would need to be operating for at least a year for our office to assess the effectiveness of the process and ensure that policies have been converted into consistent practices."                                             "Distortions, Deflections, Contradictions and Misstatements of Fact. Much of the publicly available information regarding District concerns is confusing and contains conflicting accounts. As the scope of the audit expanded, we attempted to provide clarity to disputed issues. The District's response is consistent with the District's approach throughout the audit, which has been to defend inappropriate activity and cloud relevant facts by distorting, deflecting, and manipulating facts and information. Essentially, the District defends certain actions simply by throwing mud in a clear pool of water so that the picture becomes cloudy."
Mike Davis, Wasatch County Manager, was interviewed on Jan 9, 2015, BEFORE the audit was released. Davis talks about waiting for this audit to come out., and BOLD statements about the innocence of JSSD and 'his good friend" Dan Mathews (JSSD Manager sited in audit) :  KPCW (Park City radio) Mike Davis on recent events.   
****DESERET NEWS article of AUDIT     SALT LAKE TRIB article     KUER REPORT    4-20-15    JSSD AUDIT – Wasatch Wave 4-22-15  Councilman Kohler response #1 – Wave 4-22-15   Kohler response #2 -Wave 4-29-15     Councilman Goode response – Wave 4-29-15  Peterson response to JSSD AUDIT- Wave 5-6-15  *****This is nothing new- see 2000 Legislative Audit on Jordanelle-  Jordanelle AUDIT- 2000   __________________________________________________                                                                                              5-14-15  Grama Request for all contracts and emails for the last year between Dan Mathews, former JSSD Manager,and Wasatch County Council/ JSSD governing board. EMAILS NEVER DELIVERED.  GRAMA- JSSD 4-27-15    Wasatch Co.Response to GRAMA 5-14-2015    Mathews- Consult and Confidential Agrmt 1-14-15    Mathews- Severance Agrmt 12-16-14  JSSD originally sent us the consulting agreement with only Dan Mathews' signature, then sent us one with a JSSD representative's included, after we asked for an EXECUTED contract. We still don't know who's signature that is. Why didn't the whole County Council sign this agreement (like the severance agreement)? Or have a notary sign as well? No emails were ever sent as part of the GRAMA.  ___________________________________________________
3-6-15 Park Record article on newest foreclosure of Talisker (which owns Tuhaye in Wasatch County)  "Wells Fargo has filed a lawsuit against a group of firms under the Talisker corporate umbrella and others seeking to foreclose on $163.8 million worth of loans and accrued interest linked to prominent properties like Tuhaye and the Talisker Club."   Wells Fargo v Talisker 2-2015                  2-24-15 The JSSD news is starting to hit the Salt Lake City news fan!     SLTRIB article   Deseret News Article    Utah Politico Hub article USSA Bondholder SLTRIB Op-ed 2-21-15   Wasatch Co. Council SLTRIB op-ed 2-10-15
2-10-15 Stephen Capson, newly retired county councilman, was hired by county council as PR rep and consultant for the JSSD issues for $100/hour until July. Capson's contract                Also a new water reservation amendment was passed. JSSD Water Reserv amend Listen to discussion here:  Wasatch Taxpayers YouTube page    Hear Capson on Park City's KPCW     Mr Capson continually reports to the public that no judges have ruled against JSSD/ Wasatch County yet. Here's a ruling (from 1-7-13) to return JSSD Fire District fees that contradicts his statement:JFD- Ruling on monthly fees (see last page conclusion) Over two years later, the county is still appealing. For how much longer? How much is it costing the taxpayers?                          
JSPA (Jordanelle Special Planned Area which used to be called the RSPA) needs a planning commission to process future development applications. JSPA Plan Book DRAFT. Listen to the County Manager and Planner talk (LAST JANUARY 2015)about choosing the new JSPA planning commission here: Wasatch Taxpayers YouTube page   As of JULY 11, 2015- The County Manager has yet to start this process, or contact the people who applied in January. What's the hold up?
USAA Mutual Funds Trust et al. v. Jordanelle Special Service
It is worth listening to this short explanation from the JSSD Board meeting 6-15-16
The Board authorized Mike Kohler and Ron Phillips to continue to negotiate several open issues that remain to be resolved and to execute a settlement agreement with these bondholders, including entitlements agreement, reimbursement agreement and a water reservation agreement with bondholders without any further Board action (or transparency). Counsel characterized the remaining unresolved terms as "small points".
From their description of the "general terms" of agreement, it appears that:
JSSD agreed to hold title to the property for up to 3 years and to market the property through a trustee, designated as UMB Bank.
JSSD will hold water sufficient to serve the 2100+ ERUs allocated to the property for 2 years.
Wasatch County will agreed to specific development entitlements for the property and to offer the Bondholders' "excess" entitlements to other property owners "anywhere within the JSSD" at an agreed, but undisclosed, price.
 JSSD agreed to reimburse the Bondholders from the sale of Bondholders' excess infrastructure, treatment plant capacity and sewer and water connections to any property owner anywhere within the district or in "Area C" (which is a planning area that may include large portions of the North Village SSD and perhaps portions of the Twin Creeks SSD).
JSSD agreed to sell Bondholders' "excess" water reservations and "excess" sewer capacity to other owners within JSSD and and to reimburse Bondholders from these sales through a separate Reimbursement Agreement.
 The settlement commits JSSD to use its "best efforts" to maximize the value of all sewer treatment capacity and excess culinary water infrastructure that is allocated to the settlement area properties (approximately 2100 ERUs).
The Board refused to disclose any of the documents they authorized "until they are signed", but there may be some glimpses of info. The bond holders may have won big as they got to return the land that they had been given and taxed for back to the JSSD -which can't collect any taxes.   The JSSD board is now being forced to sell the land to pay the bondholders.  Until we see the documents will we know for sure….Stay Tuned!!
12-9-15  LEGAL UPDATE
Judge Stewart upheld the bondholders' breach of contract claims against JSSD this week. He let the County out of the lawsuit, but left the door open to pull them back in if the facts prove a conspiracy and plaintiffs are able to make more than conclusory allegations. Plaintiffs' will now be able to conduct full blown discovery for the first time in 4 lawsuits.
The opinion is 22 pages long. Here are the 6 pages of the opinion that deal with the bondholders' breach of contract claims  USAA vs JSSD Stewart opinion BOC 12-9-15.  It puts to rest any notion that JSSD is out of the woods quite yet.  Here is a copy of the full opinion (which lets the County out of the lawsuit for now, and dismisses other claims that are superfluous to the bondholders' ability to obtain relief). USAA v JSSD Ruling on MTD 12-9-15
Wasatch Taxpayers Association appreciates any, and all, donations to further the cause of transparency and accountability in Wasatch County. Please take a moment and help this ALL volunteer group. Donate tab above, or red button on the right. Thank You!
_________________________________
Another lawsuit update –Opinion Highlands/Mustang v Wasatch Co 7-9-15                                                                                                                                                                                                                  _________________________
ANOTHER LAWSUIT FILED JANUARY 8, 2015!!  NEW Complaint VR Vs. Wasatch Co  Jordanelle SSD, Wasatch County, and Jay Price and Dan Mathews personally named. (Can Gaylord represent Dan Mathews and Jay Price with taxpayer funds??)  Wasatch County's response-  VR-Gaylord WC Opposition 1-13-15  Mike Davis, Wasatch County Manager, the same morning the new lawsuit was filed went on KPCW (Park City radio) to weigh in on recent events.   Judge's response 1-30-15 VR JSSD Suit Prelim Decision.                                                                                                                                                                              This lawsuit was dismissed 9-1-2015. See decision here.     IV. CONCLUSION Accordingly, for the foregoing reasons, the court HEREBY ORDERS that the District Defendants' Motion to Dismiss [Docket No. 86] is GRANTED, and all claims against the District Defendants are DISMISSED with prejudice. Wasatch County's Motion Joining in District Defendants' Motion [Docket No. 87] is GRANTED, and all claims against Wasatch County are DISMISSED for the same reasons. In addition, the pending Motion for Judicial Inquiry [Docket No. 91] is denied as MOOT, and the Clerk of Court is directed to close this case. DATED this 1 day of September, 2015.                                                              _________________________________
Dan Mathews, the JSSD director, and the SSD CZAR for Wasatch County, has resigned and the County Council announced this at their Dec. 17th meeting!  
A November 30, 2014  Salt Lake Tribune article by ROBERT GEHRKE  explains some of the latest problems at Jordanelle Special Service District – see article here.  The newest lawsuit against the Jordanelle SSD/ Wasatch County Council from the actual bondholders is here: Bondholders Vs. Jordanelle /Wasatch County.  The Salt Lake Trib explains it this way, "The long-running dispute has left the district with tens of millions of dollars in bills it can't pay, resulting in the first government-bond default in Utah history, according to a lawsuit by the banks holding the debt.  It has sparked numerous court battles, an investigation by the state auditor and the legislative auditor general, along with hearings and potential changes of state code by the Legislature.  In addition, FBI agents have begun interviewing potential witnesses regarding allegations of widespread mismanagement, misuse of public money and self-dealing, sources contacted by investigators told The Salt Lake Tribune."
*****October 15, 2014- A MUST LISTEN recording of a Utah State Legislative Taxation Committee meeting was held to hear these allegations and EVERYONE who testified had to be SWORN UNDER OATH- that doesn't usually happen. Listen to this eye opening recording.
******3-11-13 A copy of the forensic audit of the JSSD is posted here.  This information was released and has prompted an additional audit by the Utah State Auditor.                                This is nothing new- see 2000 Legislative Audit on Jordanelle-  Jordanelle AUDIT- 2000               ___________________________________________________
8-4-14 In the past, Jordanelle residents were billed $142 a year per lot as the Jordanelle fire station was funded by assessing all the lots in the Jordanelle Basin. The residents appealed the assessment (scroll down this page to read legal info) and now it is still in litigation. Then WHY is the Assessment Area recently being billed AGAIN? Now the assessment is $.51 per $1,000 of assessed market value of properties in the basin, so a $5 million dollar home will pay $2,550. (In addition to paying Wasatch County Fire on property tax bills too) Why are all Wasatch County residents PAYING taxes for public officials to send out  premature bills to hundreds of Jordanelle residents? Stay Tuned!
__________________________________
BY THE ORDER OF THE OFFICE OF GOVERNOR HERBERT, WASATCH COUNTY HAS SIGNED AN AGREEMENT TO ALLOW THE STATE AUDITOR ACCESS TO THE Jordanelle Special Service District!   This JSSD-Stand Still Agrmnt- 3-2014  agrees to halt all actions by Wasatch County. If the county does not uphold this agreement, then the state legislature may pass SB51           SB 51 addendum 4 3-2014  in an special session of the legislature in JUNE 2014.   See county discuss an executive session with Talisker? Wasatch Taxpayers YouTube page          _________________________________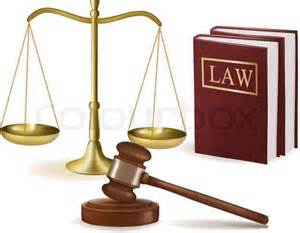 Attached is the Summary Judgment Motion from the Jordanelle and Deer Crest that has been filed, also addresses Wasatch County's argument. Reply in Support of Motion for  Summary Judgment 3-2014
Wasatch County released the Assessment Protest Tally for the lawsuit against Jordanelle homeowners at their meeting February 5, 2014.  The Jordanelle homeowners protested the Wasatch County Fire District tax- see below for more information. This protest tally is the WCFD's analysis, done by Lewis & Young,  of the protest letters sent to county to fight the assessment area. WC Fire protest Tally 2-5-14   
See videos of Wasatch County's explanation: Wasatch Taxpayers YouTube page               ______________________________________________________________
The 2010 Lawsuit by developers against Wasatch County Fire SSD  was lost by Wasatch County and is being appealed by Wasatch County Fire Special Service District.   The appellate process continues.
Two lawsuits from the Jordanelle are continuing, as well.
–          Lawsuit #1  Jordanelle property owners vs. Wasatch County Fire Special Service District concerning the imposed Assessment Area is in the Discovery Phase and moving forward.
–          Lawsuit #2 Deer Crest property owners vs. Wasatch County Fire Special Service District concerning  Due Process for failing to count protests submitted, is in the process of filing and answering Summary Judgment motions by both parties.
 All 3 lawsuits are proceeding  through the judicial process identified by their current location specified above.
                  ____________________________________________________
Wasatch County Fire District CALL Analysis 2012 CHART                                                                                          
April, 2013- Jordanelle Homeowners Update on Jordanelle Fire District
Hello Everyone,
I wanted to update you on the litigation filed against the Wasatch County Fire District by the Jordanelle.   By recap, the first suit was filed in January of this year.   That process continues and is now waiting to be heard before Judge Pullan.
The first week of April, a second suit was filed against the Wasatch County Fire District.   This suit represents 8 residents of Deer Crest that had their protests NOT counted because they were not logged by the Wasatch County Clerk/Auditor as being filed by the November 7th, 2011 deadline.  A GRAMA request of these 8 protests clearly showed that all 8 had been filed by the November 7th deadline.  These protests add $15 million to the protest threshold.  Whereas the successful protest of the Assessment Area was only 5 million short of being successful after the Fire District removed many protests for one reason or another, this additional $15 million, when verified by Judge Pullan, should eliminate the Assessment Area.   Wasatch County Fire District attorneys will file an answer to the complaint.  The process will continue until Judge Pullan makes a ruling on the complaint.   Though the process of litigation is slow, this second complaint should move through the judicial system quicker as it only addresses one issue, rather than many.
Gary Oliverson
Fire District Summary by Jordanelle Homeowners- 5-1-13
Wasatch Taxpayers Association appreciates any, and all, donations to further the cause of transparency and accountability in Wasatch County. Please take a moment and help this ALL volunteer group. Donate tab above, or red button on the right. Thank You!
_________________________________________________
Jordanelle Homeowner's complaint- Jan 4, 2013- Homeowner's Protest Complaint 1-4-13
Wasatch County Fire District filed an answer to the 1st complaint- (4-2013) Was. Co. Reply Memorandum in Support of Motion to Dismiss
April 3, 2013 – Homeowner's Complaint Protest 4-3-13
Jan 2013 Court Ruling on monthly fee lawsuit
Jordanelle- Assesment Notification Mrkt Value 10 11 12
Jordanelle protest-10-2011 WAVE article
Jordanelle- Assessment List 10-3-12
Jordanelle- Notice of Assesment Tiered ERU 9 7 11
Jordanelle-Observers Report 9 7 11 Assessment
Jordanelle- Notice of Assessment Assessed Eval 3 3 11
Courier- Jordanelle article 10-2000
_________________________________
<— See the power pt pres. of fire district 2011 RAW data.    
______________________________________
Jordanelle Homeowners Update on Jordanelle Fire District- Jan. 2013
Hello Everyone,
I wanted to give you an update of the  complaint filed against the Wasatch County Fire District in the creation of the Assessment Area around the Jordanelle.  This has been a long process with many attempts to work this situation out without having to litigate the matter.   Still, Wasatch County has refused to listen to our concerns or even provide answers to our questions.
The complaint was filed in 4th District Court for the State of Utah.   Judge Pullan was assigned the case.  This occurred on January 4, 2013.  An amended complaint and motion for a preliminary injunction were filed on January 11, 2013.  The amended complaint adds several individual plaintiffs to the action and provides additional facts and support for the claims relating to the Assessment Area.  Each of these pleadings are public record and I would be happy to forward them to you at your request.
After the County has been served with the amended complaint and the motion for preliminary injunction, it will have 10 days to respond to the motion and 20 days to respond to the Complaint.  We will then file a reply in support of the motion and then ask the judge to schedule a hearing with respect to our request for a preliminary injunction.
The complaint and motion we have filed, in my opinion are very compelling and should make it a clear decision in our favor.    Having said that, nothing is simple in any litigation and outcomes are never certain.  The injunction is the short term goal in the litigation and we are hopeful that the matter will be resolved in its early stages.   Going through discovery and depositions will lengthen the time it will take to reach a conclusion to this action.
We will keep you updated as to the progress of the litigation as it proceeds.  Thanks in advance for all your support and assistance.
Gary Oliverson
___________________________________________
MIDA (Military Installation Development Authority) public hearing 7-18-12
Deer Crest Interlocal Agreement
This website is for educational purposes only, unless it is specifically stated that WTPA has a stance on a specific issue. To the best of our knowledge this is correct information, but we welcome corrections if errors are found.