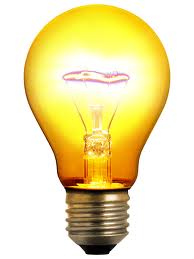 12-14-17- Heber Light & Power has partnered with Rocky Mountain Power to "upgrade" power poles through the Heber Valley, but many citizens DO NOT feel that the public has been properly notified nor allowed public input.  There has been a agreement signed last April 2017, and RMP and HLP went to the County Planning Commission on 12-14-17 (AGENDA) to ask for a "condition use permit" for a height INCREASE for their poles.  There were public meetings when Heber Light & Power came to Heber City and Wasatch County to explain their reasoning for installing HUGE  poles but not much info was given on WHY (Park City doesn't want a substation in their town so RMP approached HL&P for help- see article) and how tall the poles will be. For instance, see a HL&P presentation here, given April 2017 at the Interlocal Meeting (right around the time an agreement between HLP and RMP was signed). Not much information was given to the major elected officials in the room, and citizens, by HL&P – 3:00 into recording (read comments below videos) Wasatch Taxpayers YouTube page
12-14-17 Public hearing report: See videos of public hearing here: Wasatch Taxpayers YouTube page  (Multiple videos)         HERE IS THE COUNTY VISION STATEMENT hanging on the wall in the council room, that was referenced in the meeting numerous times to guide the planning commission decisions. 
Planning Commission information packet from planning dept for meeting:
Wasatch Planning-HL&P & RMP-CUP APPLICATION 12-14-17
Wasatch Planning mtg-HL&P & RMP – CUP presentation 12-14-17  See pictures and maps!
Wasatch Planning Minutes DRAFT of Public Hearing 12-14-17- with motion by commission.  The planning commission decided to continue this issue until their February meeting, so that HLP and RMP can come back and answer most of the citizens questions. The motion, on the last page, in this document, explains what info the commission wants for the February meeting. 
Landowner Questions     Also, an affected landowner submitted a list of questions to the planning commission.
This section of the code was brought up in the motion to continue this issue, and a commissioner said some of these issues were not address in public hearing:                                                                            CODE 16.23.06 D- Modification Or Revocation Of Conditional Use Permit: The planning commission shall hold a hearing upon the question of modification or revocation of a conditional use permit granted pursuant to the provisions of this section. Notice of said hearing shall be made at the same time and in the same manner as required to obtain the conditional use permit. A conditional use permit may be modified or revoked if the planning commission finds one or more of the following:
The use permit was obtained by mistake of fact, misrepresentation or fraud;
The use for which the permit was granted is not being exercised;
The use for which the use permit was granted has ceased or has been suspended for six (6) months;
The conditions imposed upon said use permit have not been complied with or maintained;
The use produces impacts not anticipated, recognized or foreseen during the approval process, and these impacts cannot be mitigated so as to meet the general standards and findings required for issuance of the conditional use permit;
The use has been so expanded or intensified that the impacts have exceeded those foreseen during the approval process, and these impacts cannot be mitigated so as to meet the general standards and findings required for issuance of the conditional use permit;
The use is detrimental to the health, safety or general welfare of persons residing in the vicinity or injurious to property in the vicinity, except that a change in the market value of real estate shall not be considered an injury to property. In the event that this subsection applies to the point where it is determined by the terms of this title that a nuisance exists, abatement of the nuisance shall be an available remedy. FULL WASATCH COUNTY CONDITIONAL USE CODE HERE
 12-19-17 HEBER CITY board of adjustments videos-    Wasatch Taxpayers YouTube page The Heber City BOA decided to continue this issue until after the Wasatch County planning commission gets their questions answered by HLP and RMP in February. There was an hour long Q&A with HLP.
VOLT CITIZENS group has a website -with information for the public, and a plan to include public input in this process. Here's their online petition link.       KPCW radio report on citizen's concerns
___________________________________
8-24-16 Well, we haven't heard from Heber Light & Power in awhile which we thought was good news.  Looks like the Securities and Exchange Commission (SEC) filed a cease and desist order on August 24th.  See it here: SEC v HL&P- Aug 24, 2016 .
The question has to be asked by taxpayers, if our layperson HL&P Board of mayors and council people (with absolutely no prior experience in running any company, let alone a utility company) should be still running this local utility? Is it time for a local citizen advisory board with more corporate experience?  
"ORDER INSTITUTING CEASE-AND-DESIST PROCEEDINGS PURSUANT TO SECTION 8A OF THE SECURITIES ACT OF 1933, MAKING FINDINGS, AND IMPOSING REMEDIAL SANCTIONS AND A CEASE-AND-DESIST ORDER"    Some Excerpts:
"5. In a securities offering which preceded the offering at issue in this matter, Respondent executed a continuing disclosure agreement, for the benefit of investors in that earlier offering. In that agreement, Respondent agreed to, among other things, submit annual financial information to the appropriate repositories within certain timeframes, as well as timely notices of certain specified events pertaining to the municipal securities being offered. Respondent agreed to submit notices in the event it was unable to provide the contractually required annual reports. Respondent also agreed to provide audited annual financial statements within certain timeframes."
"7. After these material failures to comply with a prior continuing disclosure agreement, Respondent issued new municipal securities. As part of that new issuance, Respondent again undertook to make continuing disclosure for the benefit of investors and disseminated a final official statement in connection with the new offering.
8. In the official statement for the new municipal securities, Respondent made a materially false statement about its prior compliance with its earlier continuing disclosure agreement, as follows:
• A 2012 negotiated offering, in which the final official statement read, in relevant part: "[t]he Issuer reports that it is in compliance with each undertaking previously entered into by the Issuer pursuant to [Rule 15c2-12]." This statement was false and/or misleading because Respondent failed to file its fiscal 2009 and 2010 audited financial statements in EMMA, filed its fiscal 2006, 2007, and 2008 audited financial statements 1,125, 759, and 394 days late, respectively, and failed to file financial and operating data in fiscal years 2006 through 2009. Respondent also failed to timely file notices of late filings for each of those.
9. Respondent knew or should have known that the statement was untrue."
_______________________________________
Interested in solar panels? Contact Mountain Town Solar below!
The Mountain Town Community Solar program is making it simpler and more affordable for residents of Wasatch and Summit counties to go solar. The program offers an upfront discount on the cost to go solar, resources to help you find answers to your questions, and the peace of mind of knowing that a volunteer steering committee screened and selected a trusted local solar installer.
To learn more, visit their website MountainTownCommunitySolar.org, and enroll in the program by taking the Solar Survey! Since the launch in April nearly 50 homeowners have committed to going solar with Mountain Town Community Solar! Take the Solar Survey before the August 31st 2016 deadline, or attend our Community Workshop in Midway  (at the below time) to find out if going solar is right for you!
July 19, 2016 5:30 pm – 7:00 pm, Midway Community Center 160 W Main St, Midway
___________________________________________
SEPTEMBER 2, 2015- HL&P will vote on their rate increase.   Agenda here: (Wed @ 4 PM)                            To listen to the AUG public hearing at the Heber City Council Chambers, click here: HL&P rate increase    It will be a flat 6% for residential, and is promoted as 6% for all commercial. It appears, the increase could be up to 400% for some users and a decrease for others.    SEE more info here.
August 2015 Public Hearing – Is HL&P Electricity Rate increase financially necessary?
Rate study based on 2015 budget

Snapshot from late last year, during some financial turmoil
Predicted $800K deficiency & concluded 6% increase required to offset it
More recent data – first half financial performance

Actual revenue higher and costs lower than budget – new team off to a good start
Even if results deteriorate for the second half, rate increase isn't needed for financial solvency
The only justification would be to create a larger cushion of reserves for emergencies
There is great potential to conserve more than 6% energy in the Heber Valley to offset the new proposed 6% rate increase. Are large users, and residential users, willing to conserve for the good of the whole Valley?
Voting for the new rate structure is the right environmental decision.
With offsetting conservation measures, there doesn't need to be a cost burden for anyone. Primary reason for the new rate structure is to allow incentives for energy conservation.
HL&P customers using 17 MW on average while reaching peak demand of over 30 MW. We all pay for distribution and transmission equipment to handle the peak.
Residential customers  – proposed typical (750 kWh) rate increase of $4.11 per month. Of about 10,000 residential customers, could create a financial hardship for 5% = 500?  Remaining customers should be able to justify modest investment to cut usage by 6% Commercial customers – proposed rate structure includes demand charges
How can the City and County leadership guide energy conservation in our valley.
Cities and schools as responsible energy consumers – LED lights, pumping stations, HVAC …
Fund HL&P to provide greater guidance and assistance –  $200K?
Encourage local contractors to develop and market energy conservation expertise.                                                                                                                                    

More to come!
____________________________________        Tony Furness FLED TO CANADA! We knew this would happen.  Salt Lake Trib article 6-26-15
2-26-15 Tony Furness GETS PROBATION, 10 days in jail and owes $51,000? THAT'S IT? Salt Lake Trib article
Furness pleads guilty! See Salt Lake Trib article 1-14-15
Interesting interview with a Canadian reporter talking about Furness  10-2014                                                _____________________________
3-2015- Letter to the editor on suggestions to HL&P Goodall letter- Congrats 3-2015
Heber Light & Power had a 2015 budget meeting on December 18, 2014. There were some concerns raised by citizens and John Dougall, the State Auditor, decided to attend which is always welcome! To watch the videos of this budget meeting, check out HL&P's new link to their meeting videos! We thank HL&P for posting this info:  Heber Light & Power website -recordings and minutes
AUG 5, 2014 GRAMA REQUEST:  HL&P GRAMA – 8-5-14  and HL&P RESPONSE: HLP GRAMA Response 8-19-14                                                                  _______________________________________
****8-22-14 Heber City Meeting -had 2 presentations about the financial health of HL&P. Mark anderson did a comparison of HL&P and Heber City personnel policies/benefits. (video): One by Mark Anderson, Heber City manager,   ANDERSON presentation docs
****and another by (video) HL&P ratepayer, Bill Goodall   GOODALL presentation docs who analyzed the last few year's LIMITED budgets posted on the HL&P website and had some glaring questions about the budget….

See NEW HL&P resolution here: Wasatch Taxpayers YouTube page                     HL&P- Joint Res 2014-16
_______________________________________
July- Just when you think it couldn't get any stranger, the Chair of the Heber Light & Power Board and Heber City Mayor, Alan McDonald, has removed HL&P Board members Kelleen Potter and Heidi Franco with no explanation as of July 21, 2014.   See letter here: Mayor's Letter of Removal-July 23 2014    Heidi Franco responds in letter:  Franco response to HL&P board dismissal 7-28-14 Scroll down this page to read many instances, and see WTPA videos, where both city councilwomen have tried to bring transparency and accountability to this citizen owned company since their appointments ONLY A FEW MONTHS AGO to this board in January 2014.
****KPCW- Park City – 8/4/14 Kelleen Potter & Heidi Franco interview 
____________________________________
NEXT HL&P BOARD MTG ON JULY 30th at 3:30pm at the HL&P offices 31 S. 100 W.-agenda YOU NEED TO BE THERE TO ASK THE MAYOR TO ANSWER FOR HIS ACTIONS.
The mayor owes the citizens an explanation as to why the two people most concerned with the financial state and management of the company were removed.  ** EMAIL ALAN HERE asking why: amcdonald@ci.heber.ut.us           Alan McDonald ran on reforming Heber Light and Power and many citizens supported him 100% in last year's election.   Where is THAT man? On his website he stated: 
"With this upcoming election comes an opportunity for reforms to be made not only with the city council, but at Heber Light & Power itself since the mayor of Heber is also appointed the chairman of the board of the power company.  Your vote for mayor of Heber also determines who will be the chairman of the board over Heber Light & Power.  As chairman of the board I will consult with the company attorney regarding sending a bill to the individuals who still have not refunded the money they received under this policy, and I will call for any legal action necessary to collect on the debt.
As rumors circulate once again surrounding the impropriety of certain individuals employed by the company, Heber needs a representative with integrity who will make significant changes to the company and bring it back to sound and transparent government.
 I remain committed to such reforms, and as mayor and chairman of the board over Heber Light & Power I will involve the public in every step as we bring the company back to sound governing principles."
The company's bond rating was lowered just a couple months ago (scroll below to ****5/1/14) partly because of the company's mismanagement in the past few years, so others are concerned with the management as well. Why has Mayor McDonald made a complete 180 on accountability and transparency on HL&P????
Also, it must be noted that the July 17, 2014 Heber City Council meeting was very heated, as 3 council members put two resolutions on the agenda that allowed for more transparency within the Heber City policies concerning Heber Light & Power. The mayor tried to take the agenda items off and put them in a work meeting (where no issues can be acted on- voted and passed)   Watch these videos of the Heber meeting and you will see the interaction of the mayor and the council:                                                                                                       -Approve Resolution 2014-11, a Resolution Amending the Council?s Board or Committee Compensation Policy of Heber City.    Wasatch Taxpayers YouTube page    -Approve Resolution 2014-13, a Resolution Authorizing the Heber City Manager to Review all HL&P Financial, Budgetary and Personnel Policies.   Wasatch Taxpayers YouTube page     _____________________________________________
 FURNESS TRIAL UPDATE!  The preliminary hearing was scheduled for October 8, 2014, at 10:00 a.m.  No plea at his July 23rd date, and a public defender was assigned. 
It seems that the ex-CFO of HL&P, Tony Furness, has an outstanding 8 year old warrant for his arrest on similar charges from his time as a utility executive in Saint John, New Brunswick, Canada!   Until this organization was contacted by interested people in Canada, we had no idea!  How did the management of HL&P hire Mr. Furness a decade ago without doing a back ground check????                                          READ the article here: Ex-Saint John Energy boss charged in Utah was on the run                                        "Anthony Furness was charged with fraud in 2006, Sgt. Jay Henderson, of the Saint John Police Force, confirmed on Tuesday. Anthony Furness is facing fraud-related charges in both Saint John and Utah related to the utilities he worked for.  But before his provincial court hearing, Furness fled to the United States, said Henderson."                                                                                                                                                     St. Brunswick Canada articles on Tony Furness case.  Furness stories-Canada-2014                               6-30-14 Salt Lake Tribune Article on Furness  
_____________________________________________
6-25-14 The Heber Light and Power board met to vote on the rate increase. The room was full of citizens to hear the board's decision since the salary info had been released and the budget needs to be re-examined first. Charleston Mayor Bob Kowallis, and Heber councilwomen Heidi Franco and Kelleen Potter voted against the rate increase to give them more time to look for budget cuts. Midway Mayor Colleen Bonner, county councilman Jay Price, and Heber Mayor (and HL&P chair) Alan McDonald (who ran for mayor last fall to clean up HL&P) voted for the rate increase that supports the bloated budget. See Mayor Alan McDonald's critical statement to the public here:Wasatch Taxpayers YouTube page.  His statement emphatically sides with the management instead of the ratepayers, criticizes certain members of the board for being "politically motivated?" for releasing information to the public that shows excessive salaries and abuse, and asks the public to leave the elected officials alone to "do the job we've elected them to do". He's demanding respect and trust from the public when HL&P has not earned it over the years. Very disappointing.     "To compel a man to subsidize with his taxes the propagation of ideas which he disbelieves and abhors is sinful and tyrannical." Thomas Jefferson.                       ____________________________________________________
6-24-14 – WTPA had an OPEN HOUSE for Heber Light and Power rate increase information- See our presentation here:  Wasatch Taxpayers YouTube page  . Heidi Franco (HL&P board member) gave a presentation, as well: Wasatch Taxpayers YouTube page  The document she referenced: Proposed HLP Company Changes-Franco  (The Proposed Changes document is the opinion of Heidi Franco only. She has not given this to other members of the HL&P Board of Directors yet. This information was provided only to ratepayers thru the Taxpayers Association in preparation for the rate increase vote scheduled on June 25, 2014. All HL&P Board members were invited to the Taxpayers Association meeting on June 24th when it was presented, though some did not attend to hear the Proposed Changes information.)
6-23-14- A basic financial meeting was scheduled a month ago to inform the board on all power company finances, but it quickly became a response by legal councel and management to board members Potter and Franco's handout given out at the public hearing.  In fact, if you didn't know the people in the room, it would be unclear who the BOARD was and who the EMPLOYEES were based on the tone of the conversation. It should be noted that in the meeting Potter and Franco's facts were being questioned after they gathered info elsewhere since management was unable to get the info to board for months.       See  discussion here:  Wasatch Taxpayers YouTube page  
__________________
5-29-14 Heber Light & Power Board members, Kelleen Potter and Heidi Franco, gave a presentation at the end of public hearing to discuss their investigation of the finances, and their concerns for the current and the future health of the company.  HL&P- Franco and Potter presentation document 5-29-14  Watch board member's presentation here:  Wasatch Taxpayers YouTube page 
Heber Light & Power proposed RATE increase and redesign. Public hearing May 29, 2014, 6pm at the Heber City Council Chambers. Regular board meeting at 3:30 pm where some important company decisions MIGHT be made prior to public hearing. See rate presentation and costs in the packet here: HL&P Materials 4-23-14 and 2014 Rate Study     
****EMPLOYEE SALARIES– Does NOT include projected BONUSES in 2014 budget! Each of the HL&P's 11,500 customers pay $24 a year just for the general manager's salary, bonus and benefits ($276,818+) and pay $19.33 a year just for the HL&P attorney's salary, bonus and benefits ($222,373).
****5/1/14- Interesting info on the RECENT DOWNGRADING of the HL&P BOND RATING!   It will now cost ratepayers more to borrow money in the future.                                                                                                From the article above- "GOVERNANCE ISSUES RAISE CONCERN –Two recent and unrelated events have raised concerns regarding HL&P's governance. The first is the alleged embezzlement of utility funds by a former employee that reportedly took place over several years. The second pertains to board actions to increase their own pay that were determined to be noncompliant with Utah law and HL&P by-laws by the State of Utah Office of the Attorney General's Civil Review Committee; HL&P disputes the findings. While neither event is considered material to the financial position of the utility, the previous rating was supported by assumed good governance practices that do not appear to have been maintained. Additional issues related to the management and oversight of the utility could result in additional negative rating action."
Also, the internal audit was released to the board at their meeting on April 23, 2014      HL&P EideBaillyaudit – 5-15-14   
See 5-16-14 AUDIT discussion here:  Wasatch Taxpayers YouTube page
See 4-23-14 AUDIT discussion here:  Wasatch Taxpayers YouTube page   The audit was not given to the board PRIOR to the 4-23-14 meeting. They had to ask for a copy. Another later meeting was scheduled (5-16-14) after they had a chance to go through audit.
HL&P management has gone to each city in Wasatch County to give this presentation:            See  discussion here:  Wasatch Taxpayers YouTube page  
______________________________________________________________
March 2014- CFO, Tony Furness, was fired and a lawsuit was settled to try and recoup some of the money he allegedly took.  It is very difficult to find any info on this subject right now, but it is not over.  We will keep you posted. 
July-2013 ATTORNEY GENERAL'S OFFICE WEIGHED IN ON ENFORCEMENT  of board pay of retroactive insurance benefit! Board members told to give money back AT ONCE! Read the letters here:
H L& P – Attorney General's findings 7-16-13             H L & P -HLP's response to AG 8-1-13
In December 2012, The State Auditor's office sent a letter to Heber Light & Power stating that the process the HL&P board used for their retroactive health benefit payments is questionable, and the action should be voided.         Final Determination by State Auditor 12-2012 – AUDIT- Final Ltr to HLP          Original Utah State Audit requested by citizens– 5-2012
____________________________________________________________
Feb. 2013 GRAMA documentation on HL&P Board payback, or continuing payments to board– HL&P payback-GRAMA Response 2013-02-22
HL&P original interlocal agreement- 11-5-1987, and amendments
HLP Employee Manual changes 12-2011 (pay increase)
Original tallying of HL&P board payments and refunds from January 2012. See update on payments below, scroll down to view repayments through September 2012.
| | | | | | |
| --- | --- | --- | --- | --- | --- |
|       HLP PAYbackRoll |   |   |   | $31,000 To Go | ca.  $45,000 returned |
| | Dec 2011 | Jan 2012 | Feb 2012 | Mar 2012 | Total unpaid |
| Dave Phillips | $10,122 | $1,687 | $1,687 | 2/22 Promised $1687  returned | $13,496.00 |
| Connie Tatton | $10,122 | $1,687 | $1,687 | | $13,496.00 |
| John Whiting | $10,122 | $1,687 | $1,687 | Reported returning all 3/9 | $13,496.00 |
| Robert Patterson | $4,050 | $675 | $675 | **Jan Feb will be returned | $4050.00 |
| Jeff Bradshaw | n/a | $675 | $675 | **Jan Feb will be returned | $0 |
| Erik Rowland | n/a | $675 | $675 | **Jan Feb will be returned | $0 |
| Mike Kohler | $0 | $0 | $0 | Refused in Dec 2011 | $0.00 |
| Alan McDonald | $4,050 | -$4,050 | $0 | Returned Jan | $0.00 |
| Benny Mergist | $4,050 | -$4,050 | $0 | Returned Jan | $0.00 |
|     Former members: | | | | | |
| Eric Straddeck | $4,050 | $0 | -$4,050 | Returned per blog | $0.00 |
| Nile Horner | $4,050 | $0 | -$4,050 | Reportedly Returned, no evidence | $4050.00???? |
_____________________________________________________________________________________
Jan- March 2012- Listen, or watch, citizens share their opinions with HL&P Board on their pay increase. Many citizens attended 3 months of board meetings trying to get answers from the board, but they never responded to citizens. 
Recording of HL&P Public hearing on board pay raise 1-26-2012: http://www.4shared.com/mp3/kfSzlUSs/hlp_pay_raise_mtg_comments.html
Salt Lake Tribune on January meeting: http://www.sltrib.com/sltrib/news/53376925-78/board-heber-benefits-increase.html.csp
HL&P meeting 2-22-2012, citizen's on agenda:  http://www.youtube.com/watch?v=Hw9zCCcDwXk&feature=related
Citizen Petition with comments: http://www.ipetitions.com/petition/heberlight/signatures
Salt Lake Tribune article: http://www.sltrib.com/sltrib/news/53570037-78/board-heber-wren-members.html.csp
Report of Pay raise rescinded: http://wasatch.blogspot.com/2012/02/pay-raise-rescinded-but-payback-refused.html
Utah State Audit requested: http://wasatch.blogspot.com/2012/05/sao-audit-requested.html
Here's the GRAMA requested status of the power board member's repayment of the infamous insurance/cash benefit- through September 2012.
Dear fellow WTPA members,
In response to a GRAMA request I made to the HL&P Co. asking for the status of the power board member's repayment of the infamous insurance/cash benefit, I received the attached documents which answered that request.                                             
Document A  HLP Co Board Insurance Payback A    shows the payback schedule for each of the three Mayors taken from their monthly stipend.  1.  Mayor Whiting began his payback prior to  the 22 Feb 2012 "termination of benefit" by the board and has  made regular repayments since that time.  2. Mayor Tatton has made four payments.  3. Mayor Phillips has made two payments. (see my note on document for clarity) This document represents a tally kept by the power company as they look at repayment of these benefit monies as a voluntary act not a  requirement.                                                                                                                               Document B & C   HLP Co Board Insurance Payback B   HLP Co Board Insurance Payback C     represents invoices received from Heber City Corporation and HL&P Co.checks paying those invoices.  Note:  The highlighted items show "in lieu of insurance" and "board stipend" to be paid in behalf of the two Heber City councilmen sitting on the power board.  (we understand that these payments are now being split between all Heber City Council members)
Document D   HLP Co Board Insurance Payback D     represents a check received by HL&P Co.from Heber City Corporation for three items,one of which, $3762.06, is a refund of the HL&P Co. in lieu of insurance benefit received by Alan McDonald.
Document E   HLP Co Board Insurance Payback E      represents a second check received by HL&P Co.from Heber City Corporation for two items, one being $7,208.94 which includes a $3762.06 refund of the HL&P Co. in lieu of insurance benefit received by Eric Straddeck and a $3446.88 refund of the HL&P co in lieu of insurance benefit. If we go back to Doc. B we will find that the $3446.88 was payed in behalf of the two Heber City Council members, (Patterson and Bradshaw)., who  sat on the power board. My understanding is that this money was never distributed or received by any of the Heber City Council before it was returned to HL&P Co.
Document F  HLP Co Board Insurance Payback F      represents a $4049.86 ($287.80 above the amount required) repayment of HL&P Co. in lieu of insurance benefit by Bennie Mergist.  Bennie also returned his benefit prior to the 22 Feb 2012 "termination of benefit" by the board.   I offer you this data to quell any speculation that you may have concerning this matter.
Respectfully yours, Bob Kowallis
Bylaws Final Approved 2012-11-27
This website is for educational purposes only, unless it is specifically stated that WTPA has a stance on a specific issue. To the best of our knowledge this is correct information, but we welcome corrections if errors are found.