"Above all things I hope the education of the common people will be attended to, convinced that on their good sense we may rely with the most security for the preservation of a due degree of liberty." –Thomas Jefferson to James Madison, 1787.
______________________________________
To watch the HEBER mayoral and council candidate debate held Sept 30th please go here: Heber City Debates.   Sponsored by the Wasatch Wave and the Wasatch Taxpayers Association.   
___________________________________
8-3-17 PRIMARY ELECTION ISSUES– First things first- if you have not received a PRIMARY ELECTION ballot yet CALL THE COUNTY CLERK's office ASAP at 435 657-3190. 
Check your registration status here
There have been numerous reports of voters receiving the wrong, or no, ballots. Wasatch County Clerk's office has delivered ballots to the wrong voters, or in some cases no ballots, for the August 15th primary election for municipalities and the Congressional 3rd District, vacated by Jason Chaffetz.  Utah Policy.com Article   But the problem seems to be more widespread than what was originally disclosed by Wasatch County. There was a Wasatch Council emergency meeting August 3rd to address the issues with the clerk's office, and citizens showed up to voice their concerns. Some were from the Democratic Party leadership, and they cited the Utah State Code that states all voters are required to receive their ballots 21 days prior to an election. 20A-3-305   The State Elections office has advised the county council there is not much that the state elections office or the county council can do in this situation, considering the County Clerk/ Auditor's office is an elected position. 
Listen here to KPCW reporting on Wasatch County's misleading explanation as to why this happened, in Aug 3 emergency meeting. Wasatch County clerk's office said 6 other counties had the same issue with ballots. Justin Lee at the Lt Governor's office of elections said he is unaware of any other counties having issues. Ballot update: Wasatch County- More Ballot Issues 2 KPCW
To listen to the FULL discussion of the county council emergency meeting go here: Wasatch Taxpayers YouTube page  It must be noted that the citizens who showed up with concerns were treated unfairly at times by the county staff.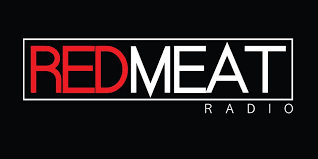 8-5-17-  LISTEN TO THE LATEST WASATCH CO. BALLOT & ELECTION INFO FROM LT. GOVERNOR'S OFFICE ON RED MEAT RADIO BROADCAST ON AUG 5TH HERE! Wasatch Taxpayers YouTube page
This website is for educational purposes only, unless it is specifically stated that WTPA has a stance on a specific issue. To the best of our knowledge this is correct information, but we welcome corrections if errors are found.